With sports on pause, theScore is redrafting 2015 across the Big Four. Check out redrafts on NBA, NHL, and the NFL as we approach the five-year draft anniversaries.
While some of the players drafted in 2015 still qualify as prospects, we can already pinpoint where some teams went wrong. Let's redraft the top round and dream about an alternate universe in which every team has perfect foresight.
1. Arizona Diamondbacks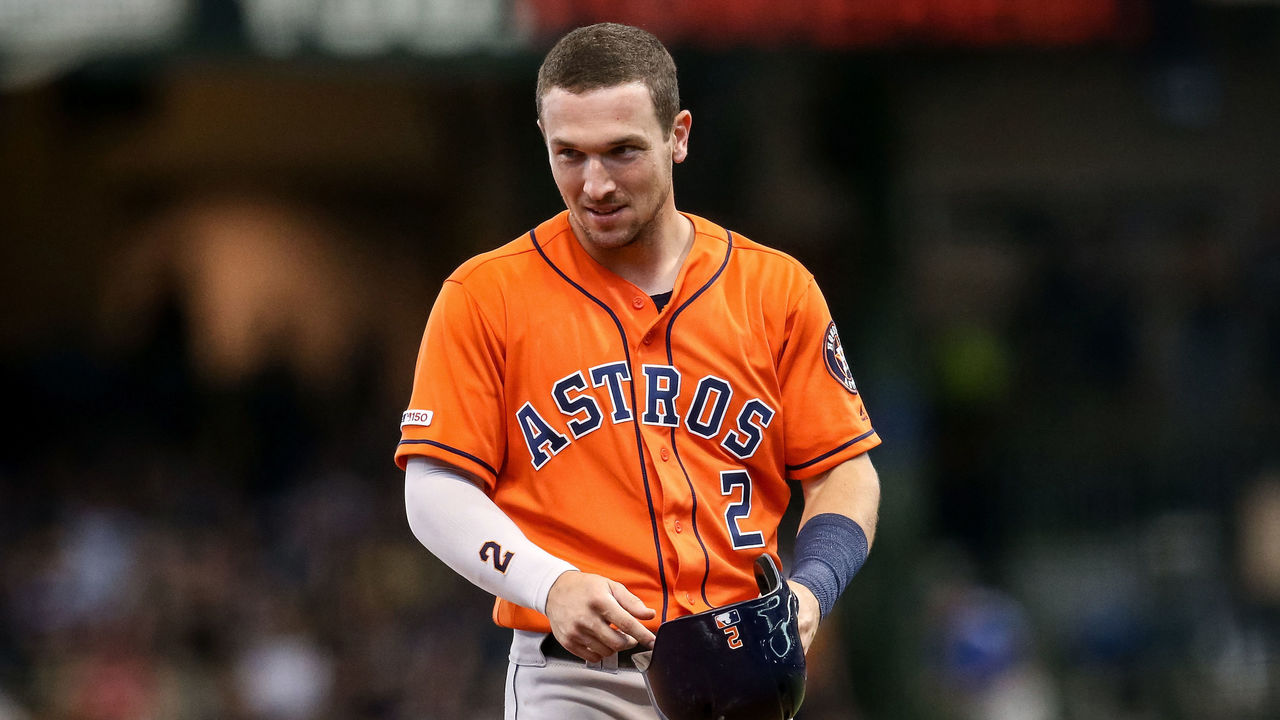 Actual pick: Dansby Swanson
New pick: Alex Bregman
Bregman spent his freshman year at LSU wearing No. 30 - representing the 30 MLB teams that passed on him out of high school. So, when the Diamondbacks relegated him to second overall by selecting Swanson, Bregman changed his number to 2. Petty, but the two-time All-Star has proven he deserved to go first overall.
2. Houston Astros
Actual pick: Alex Bregman
New pick: Walker Buehler
Buehler re-entered the draft in 2015 after going to college in lieu of signing with the Pirates out of high school in 2012. The decision paid off as he was a late first-round pick by the Dodgers, but he should have gone higher. And even though the Astros would miss out on their third baseman of the future, Buehler adds a ton of value atop the rotation. Though, with the young right-hander in tow, do the Astros wind up with Justin Verlander, Gerrit Cole, and/or Zack Greinke in subsequent seasons?
3. Colorado Rockies
Actual pick: Brendan Rodgers
New pick: Mike Soroka
Drafting Soroka instead of Rodgers makes a lot of sense for a team that's historically struggled to develop elite starting pitchers - the 22-year-old right-hander's been stellar in his brief major-league career. Rodgers has only played in 25 games with the Rockies due to shoulder surgery in July 2019. The 23-year-old is still the club's top prospect and future starting second baseman, but remains unproven.
4. Texas Rangers
Actual pick: Dillon Tate
New pick: Chris Paddack
When the Rangers took Tate at No. 4, surely the type of pitcher they hoped to acquire was someone like Paddack, who was selected in the eighth round by Miami. While Tate never blossomed into the electric hurler he was expected to be, Paddack stormed onto the scene last season and looks like a future ace for the San Diego Padres.
5. Houston Astros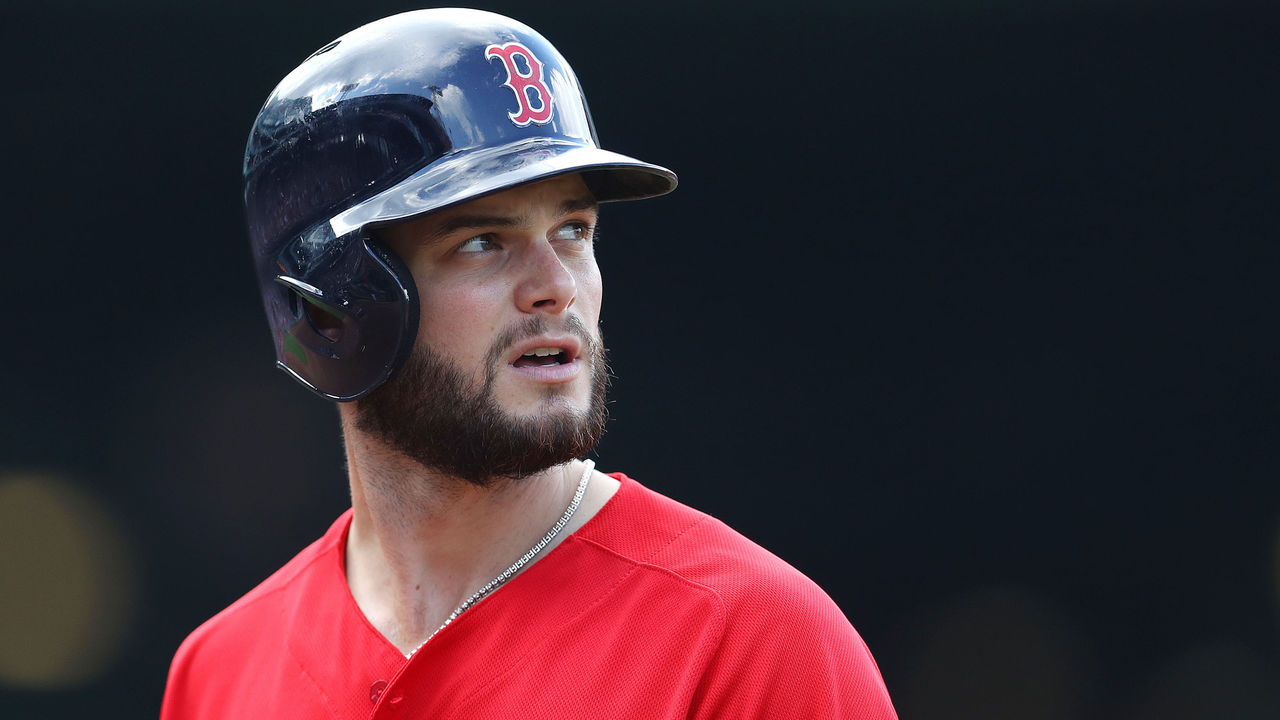 Actual pick: Kyle Tucker
New pick: Andrew Benintendi
There's an alternate universe where Benintendi is playing left field for the Astros in the 2018 ALCS and isn't there to make a game-saving catch to help the Red Sox take a 3-1 series lead. Considered one of the class' better hitters, Benintendi finished second in AL Rookie of the Year voting in 2017. Tucker, meanwhile, has only appeared in 50 games with Houston. Still just 23, Tucker posted a .909 OPS in Triple-A last season.
6. Minnesota Twins
Actual pick: Tyler Jay
New pick: Paul DeJong
The Twins passed on several players who've become notable big leaguers to draft Jay, a lefty out of the University of Illinois. One of those players was DeJong, who's belted 74 homers over the past three seasons for the Cardinals. Jay's never appeared above Double-A and is currently with the Reds organization.
7. Boston Red Sox
Actual pick: Andrew Benintendi
New pick: Dansby Swanson
Swanson's been a moderate disappointment because of lofty expectations as the No. 1 pick, and considering several taken after him have already earned their keep. With Benintendi in Houston, the Red Sox instead elect to bolster their middle infield to potentially set up the one-two punch of Swanson and Xander Bogaerts.
8. Chicago White Sox
Actual pick: Carson Fulmer
New pick: Brandon Lowe
The White Sox would probably want a mulligan if they saw what Fulmer's accomplished in the majors - a 6.56 ERA in 94 2/3 innings - after he was the second pitcher taken in the draft. Selecting Lowe instead of Fulmer makes sense on multiple levels: the club needs a second baseman and the 2019 All-Star fits into the team's young core of talented position players.
9. Chicago Cubs
Actual pick: Ian Happ
New pick: Kevin Newman
For a draft loaded with MLB-ready college stars, Newman needed a little more time to season in the minors. Now that he's arrived, the Pirates seem to have an everyday shortstop with league-average defense and above-average skills at the plate. Knowing what we do about Happ, who continues to show promise but can't quite figure out how to be major-league mainstay, the Cubs would likely prefer Newman.
10. Philadelphia Phillies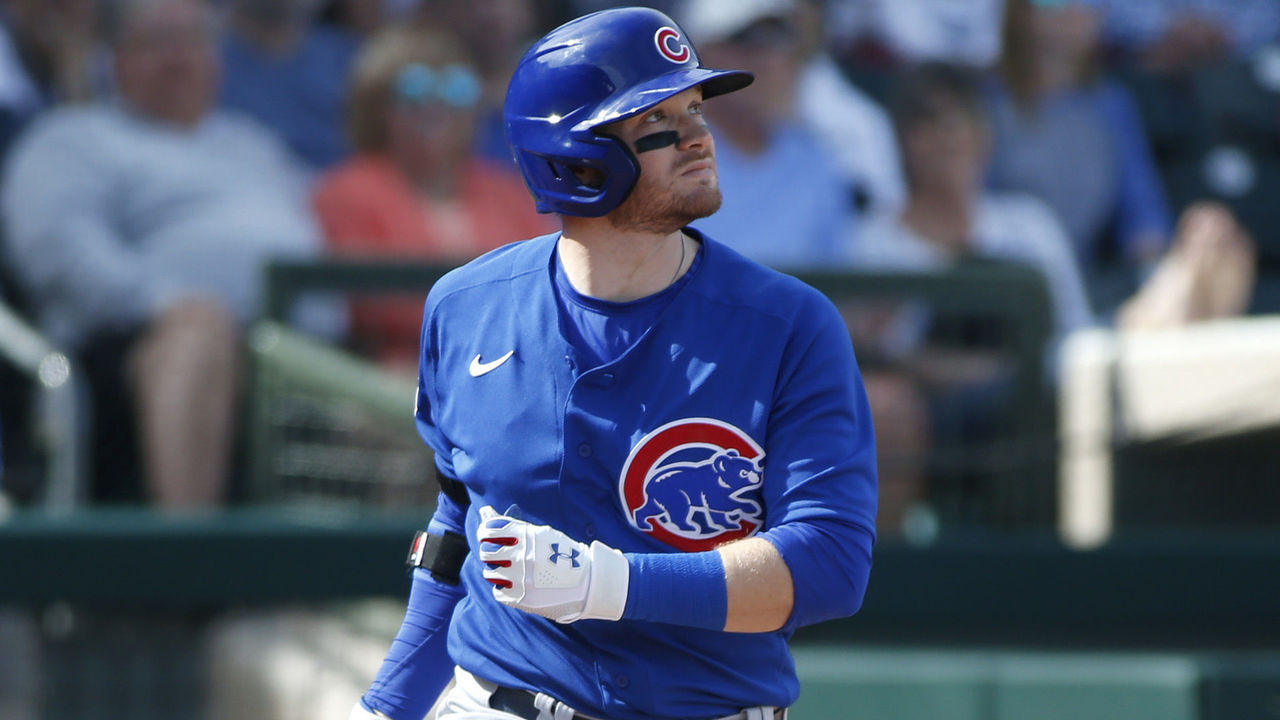 Actual pick: Cornelius Randolph
New pick: Ian Happ
Happ winds up slipping only one spot, which reflects well on the Cubs' scouting. While he spent the majority of 2019 in the minors, the ceiling is still seemingly there, though the switch-hitter does seem to favor hitting righties and might be best suited for a platoon. Meanwhile, Randolph is still toiling at Double-A, but the 22-year-old could still progress into a big leaguer.
11. Cincinnati Reds
Actual pick: Tyler Stephenson
New pick: Scott Kingery
Kingery, a second-round selection, parlayed minor-league success into a six-year, $24-million extension before appearing in a major-league game. And while his first taste of the bigs was abysmal, he transformed into a super-utility, Ben Zobrist facsimile in 2019, hitting .258/.317/.474 with 19 home runs and 15 stolen bases in 126 games. He'd actually be the perfect complement to the Reds' current roster. While there are no obvious holes for him to plug, he'd be able to spell a different player all over the field. Stephenson still could prove to be the better pick, but the backstop hasn't played above Double-A.
12. Miami Marlins
Actual pick: Josh Naylor
New pick: David Fletcher
While it's too early to tell if Naylor is going to turn into anything at the big-league level, Fletcher had a promising sophomore campaign with the Angels in 2019. Had the Marlins drafted the versatile Fletcher instead of Naylor, Miami would likely be entering the 2020 campaign with him as their starting second baseman. Naylor was traded to San Diego in a 2016 deal for Andrew Cashner.
13. Tampa Bay Rays
Actual pick: Garrett Whitley
New pick: Harrison Bader
Whitley - selected out of high school - has yet to advance past A-ball and missed all of 2018 due to injury. Upon returning in 2019, the 23-year-old slashed .226/.339/.412 with 163 strikeouts in 114 games. The Rays would have been much better served selecting Bader, a speedy athlete with strong defensive skills who'll likely start for the Cardinals in center field for years.
14. Atlanta Braves
Actual pick: Kolby Allard
New pick: Kyle Tucker
Allard fared well in Atlanta's minor-league system and looked poised for a future big-league job before being traded to the Rangers for Chris Martin. By loading up on pitchers in 2015, the Braves missed out on Tucker, a high schooler who's expected to be Houston's replacement for Josh Reddick when his contract expires.
15. Milwaukee Brewers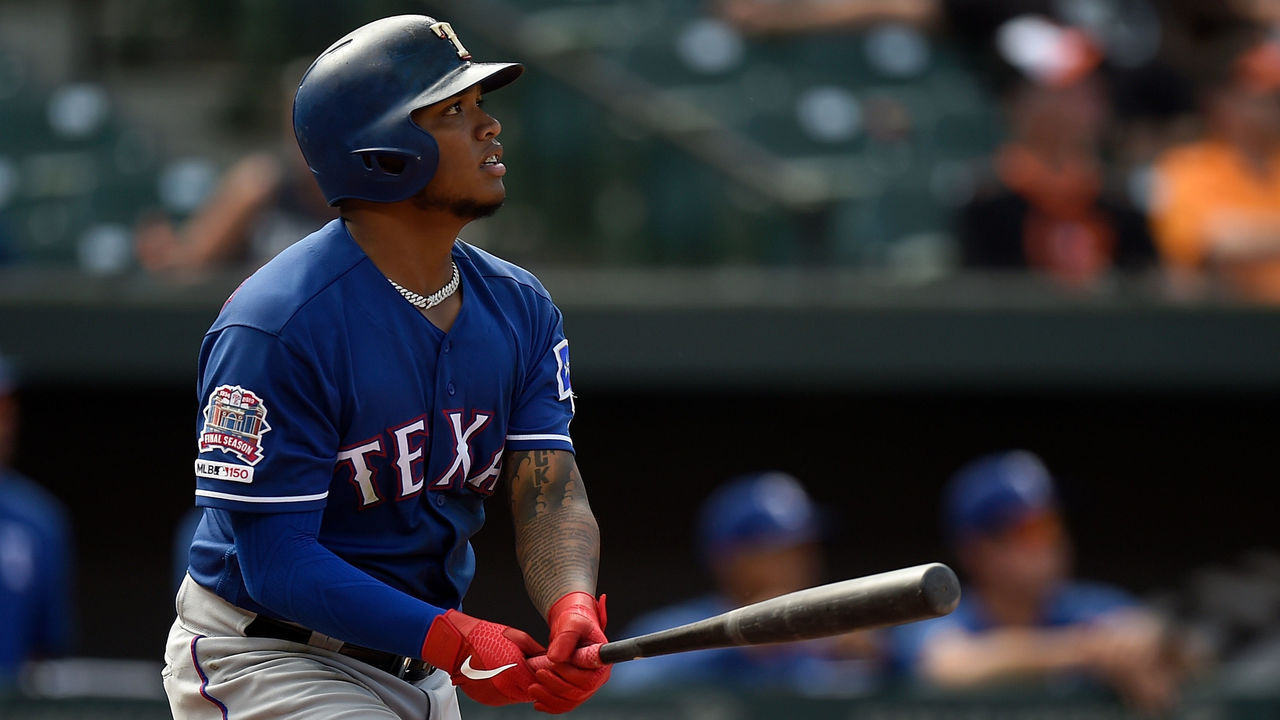 Actual pick: Trent Grisham
New pick: Willie Calhoun
The Brewers didn't exactly do poorly by nabbing Grisham out of high school, but Calhoun, taken much later in the draft, came into his own in 2019, hitting 21 homers and slugging .524 in 83 games for the Rangers. As in Texas, Calhoun's bat would have played well at Miller Park, where his power (.256 ISO in 2019) could have been on full display and a great asset in a Brewers lineup anchored around Christian Yelich. Grisham was traded to the Padres last winter.
16. New York Yankees
Actual pick: James Kaprielian
New pick: Austin Riley
Kaprielian was traded to Oakland in the Sonny Gray deal. The right-hander still hasn't played in the majors and saw his development curtailed by Tommy John surgery. Maybe Riley would have proven just as expendable had he been drafted by the Yankees, but in a small sample size with the Braves last season, he showed some game-changing pop and could become a fixture in the lineup.
17. Cleveland Indians
Actual pick: Brady Aiken
New pick: Brendan Rodgers
Anyone would be a better pick than Aiken, the No. 1 pick in 2014 who went back into the draft after the Astros backed out of a deal due to concerns over his elbow. The Indians selected the left-hander in 2015 while he was recovering from Tommy John surgery. He put up a 5.18 ERA in the minors and stepped away from pro baseball at 23.
18. San Francisco Giants
Actual pick: Phil Bickford
New pick: Ke'Bryan Hayes
Bickford was two years removed from being selected 10th overall out of high school, so the perceived ceiling was still there. Unfortunately, the right-hander has yet to make it above High-A, but has shown improved strikeout stuff working out of the bullpen in the Brewers' system. Meanwhile, Hayes, a third baseman who went 32nd and who's yet to make the majors, has continually ranked among the game's best prospects.
19. Pittsburgh Pirates
Actual pick: Kevin Newman
New pick: Jordan Hicks
Newman had a solid sophomore season for the Pirates, slashing .308/.353/.446, but Pittsburgh won't be too discouraged seeing him go a few picks earlier. After all, it's not every day an arm like Hicks' comes around. Before the flame-throwing Cardinals closer - who was drafted in the third round - opted to have Tommy John surgery, he was beginning to look like one of baseball's most dominant late-inning arms.
20. Oakland Athletics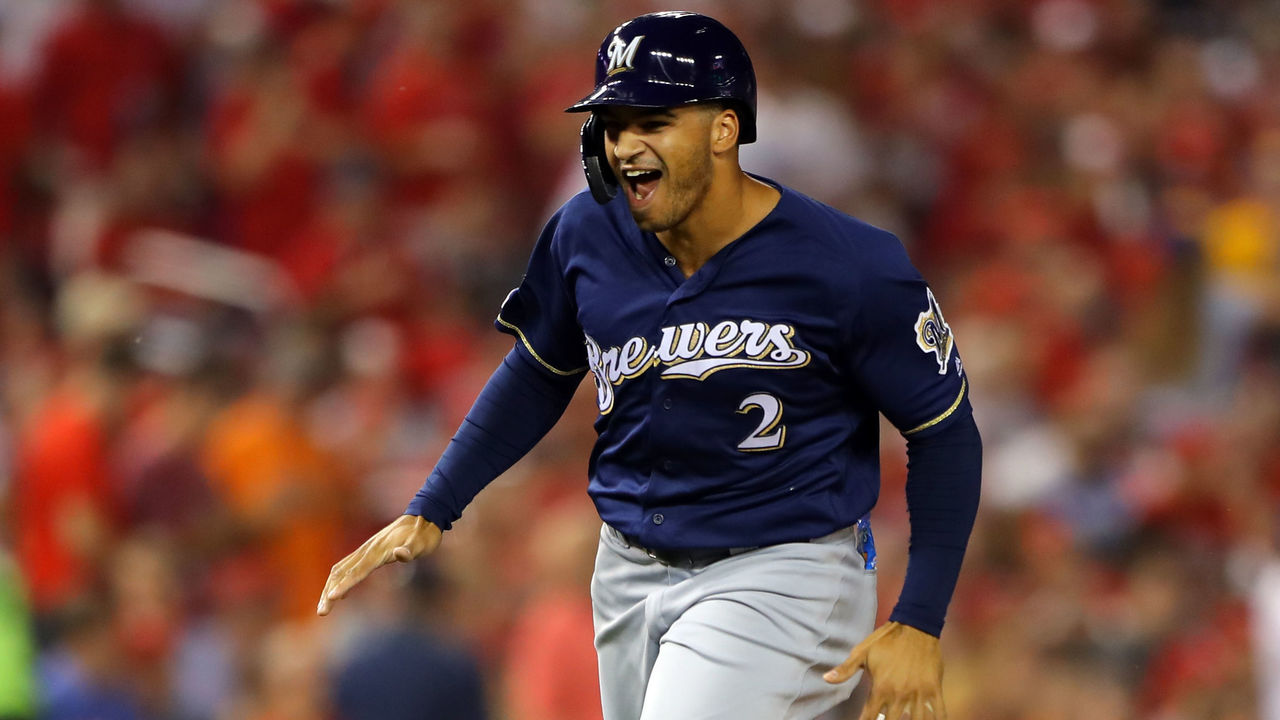 Actual pick: Richie Martin
New pick: Trent Grisham
Instead of selecting Grisham, who posted a 1.247 OPS in the minors and got into 51 big-league games last season, the A's took glove-first shortstop Richie Martin 20th overall. Martin never made it above Double-A with Oakland and debuted for the Orioles last year after he was acquired in the Rule 5 draft.
21. Kansas City Royals
Actual pick: Ashe Russell
New pick: Trent Thornton
After a relatively unceremonious minor-league career, Thornton broke into the majors last year and led the Jays in innings. The 26-year-old right-hander could be a serviceable backend starter - even better if he can better manage his walk rate. Meanwhile, Russell hasn't made a professional appearance since 2016 due to injury.
22. Detroit Tigers
Actual pick: Beau Burrows
New pick: Ryan Mountcastle
While Burrows has appeared on Tigers top prospect lists since his selection, Detroit's had several other arms surpass him in the system. While the pitching staff has a bright future on paper, the lineup feels a lot less certain, and a stick like Mountcastle's - he hit .312/.344/.527 with 25 home runs in 127 games in Triple-A last year - would fit nicely.
23. St. Louis Cardinals
Actual pick: Nick Plummer
New pick: Josh Naylor
Naylor originally went 12th and you can see why. The 22-year-old can hit and is on the cusp of becoming a major-league regular. The problem is: his mobility in the field likely makes him better suited for the American League. Like the Marlins who drafted him, and the Padres who currently employ him, the Cardinals would have the same issue. But they'd certainly prefer him to Plummer, who hasn't made it above High-A.
24. Los Angeles Dodgers
Actual pick: Walker Buehler
New pick: Austin Allen
This would be quite the downgrade for the Dodgers, who astutely selected Buehler after 22 different teams passed. Allen - now with the A's - is still a prospective piece and has dominated the minors as a catcher.
25. Baltimore Orioles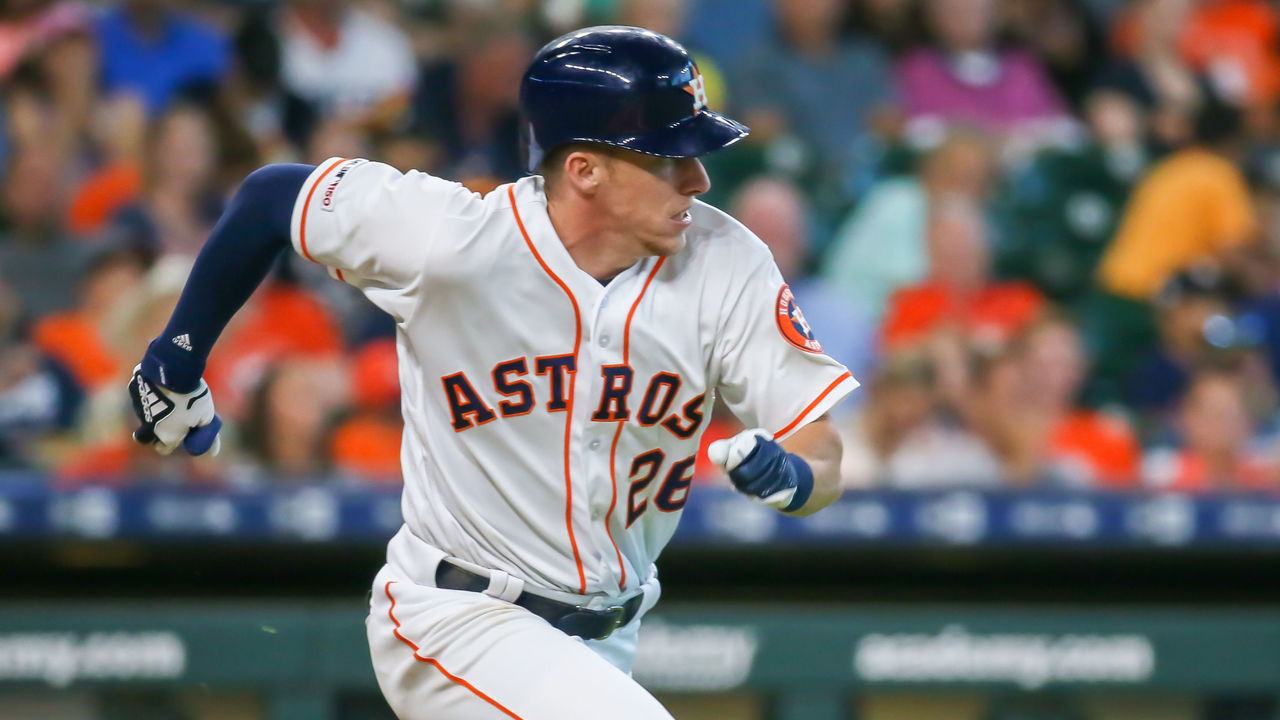 Actual pick: DJ Stewart
New pick: Myles Straw
There's a case to be made the O's stick with Stewart here. The 26-year-old has some impressive minor-league numbers and showed flashes of brilliance in the bigs as well. However, as far as fourth outfielders go, Straw has the better profile. His speed makes him an asset on the bases and in the field and he's shown an ability to be a league-average contributor at the plate.
26. Los Angeles Angels
Actual pick: Taylor Ward
New pick: Ryan Helsley
Helsley finally made his debut last year working out of the Cardinals' bullpen. Despite lackluster strikeout numbers, he made it work. If he's able to show his minor-league K rates weren't a mirage, the 25-year-old right-hander could prove to be a late weapon.
Notes: The Toronto Blue Jays (Russell Martin), New York Mets (Michael Cuddyer), San Diego Padres (James Shields), Washington Nationals (Max Scherzer), and Seattle Mariners (Nelson Cruz) surrendered their first-round selections after signing players attached to qualifying offers.