With spring training opening this week across Florida and Arizona, here are our final offseason grades for each National League team.
AL Grades | NL Grades
Arizona Diamondbacks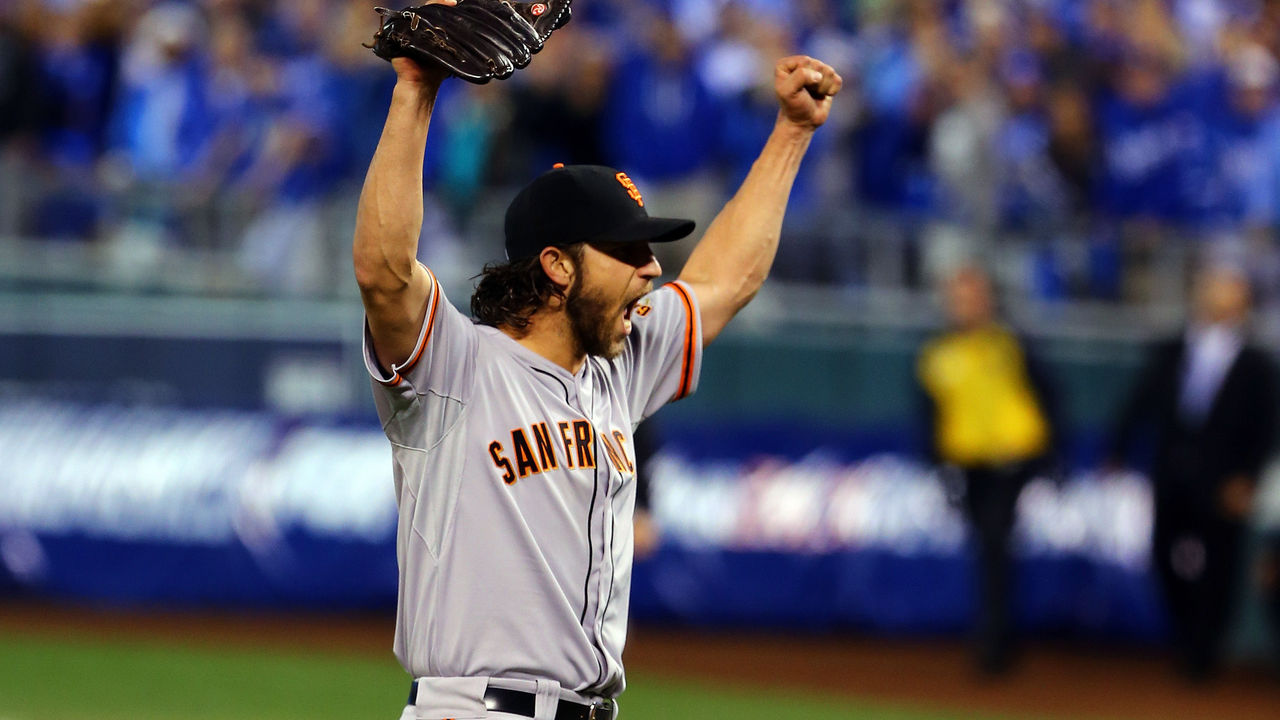 Notable additions: SP Madison Bumgarner, OF Kole Calhoun, RP Junior Guerra, SP Edwin Jackson, OF Jon Jay, OF Starling Marte, OF Trayce Thompson, C Stephen Vogt
Notable subtractions: RP Matt Andriese (LAA), IF Wilmer Flores (SF), RP Yoshihisa Hirano (SEA), OF Adam Jones (Japan), OF Steven Souza Jr. (CHC), OF Jarrod Dyson (PIT)
What a difference a year can make. Last offseason, the D-Backs sent franchise icon Paul Goldschmidt packing in a massive trade with the Cardinals that seemed to signify a rebuild. Adding to that notion, Arizona sent Zack Greinke to the Astros at the trade deadline. This team still finished with 85 wins and was alive in the wild-card race to the bitter end. Now, they've added a legit frontline starter in Bumgarner on a long-term deal and acquired All-Star outfielder Starling Marte. It might not be enough to keep up with the Dodgers, but the D-Backs are stirring the pot and maybe there's reason for optimism.
Grade: B+
Atlanta Braves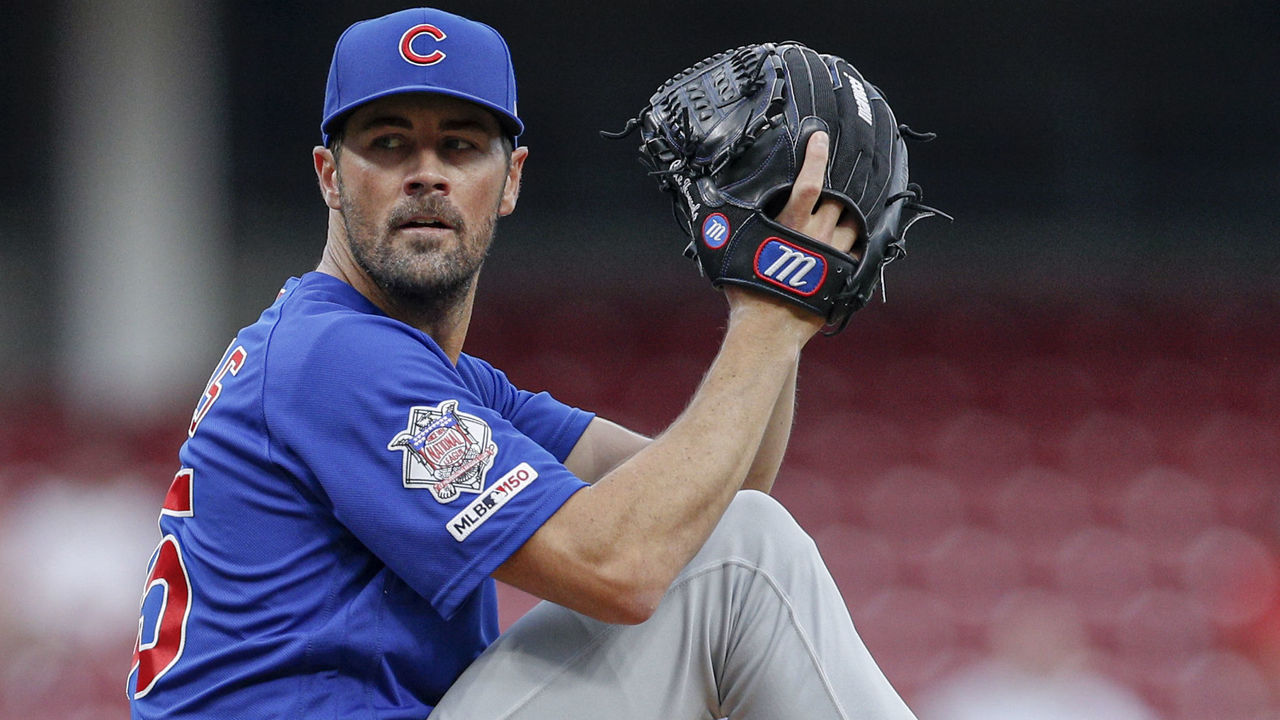 Notable additions: 1B Yonder Alonso, C Travis d'Arnaud, SP Cole Hamels, SP Felix Hernandez, RP Chris Martin, OF Marcell Ozuna, OF Shane Robinson, RP Chris Rusin, IF Yangervis Solarte, RP Will Smith, RP Josh Tomlin
Notable subtractions: 3B Josh Donaldson (MIN), OF Matt Joyce (MIA), SP Dallas Keuchel (CWS), C Brian McCann (retired), RP Anthony Swarzak (PHI), SP Julio Teheran (LAA)
The Braves had a perfectly fine, if uninspiring, offseason. Watching Donaldson leave is a bummer after his resurgent campaign helped push Atlanta back to the postseason. But who knows, maybe Austin Riley can rebound or Johan Camargo will have his breakout. The Ozuna and Hamels signings are short-term gains, and smart ones because Atlanta has a slew of prospects (Cristian Pache, Drew Waters, Ian Anderson) getting close.
Grade: B
Chicago Cubs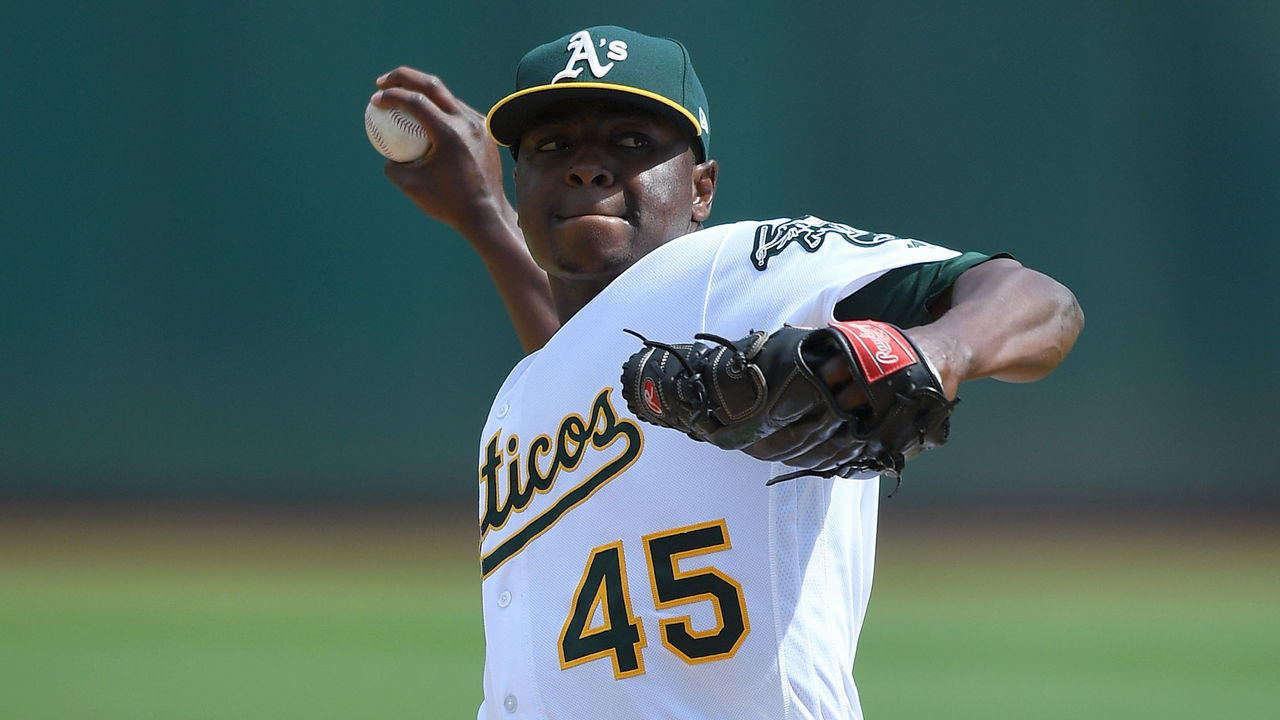 Notable additions: RP Rex Brothers, SP Jharel Cotton, RP Danny Hultzen, 2B Jason Kipnis, RP Jeremy Jeffress, RP Tyler Olson, C Josh Phegley, RP Casey Sadler, OF Steven Souza Jr., RP Ryan Tepera, RP Dan Winkler
Notable subtractions: OF Nick Castellanos (CIN), RP Steve Cishek (CWS), SP Cole Hamels (ATL), OF/IF Tony Kemp (OAK), RP Brandon Kintzler (MIA), C Jonathan Lucroy (FA), RP David Phelps (MIL), IF Addison Russell (FA), RP Pedro Strop (CIN), IF Ben Zobrist (FA)
A classic dud of an offseason for the Cubs, who have apparently spread themselves so financially thin that they haven't been able to significantly add complementary pieces to a World Series-caliber roster since loosening the pursestrings for Yu Darvish in 2018. With an eventual trade of star third baseman Kris Bryant seeming more likely by the day, the Cubs are in a weird state of disarray that puts dreams of a burgeoning dynasty firmly in the rearview mirror. At least they were able to bring back fan-favorite David Ross to manage?
Grade: F
Cincinnati Reds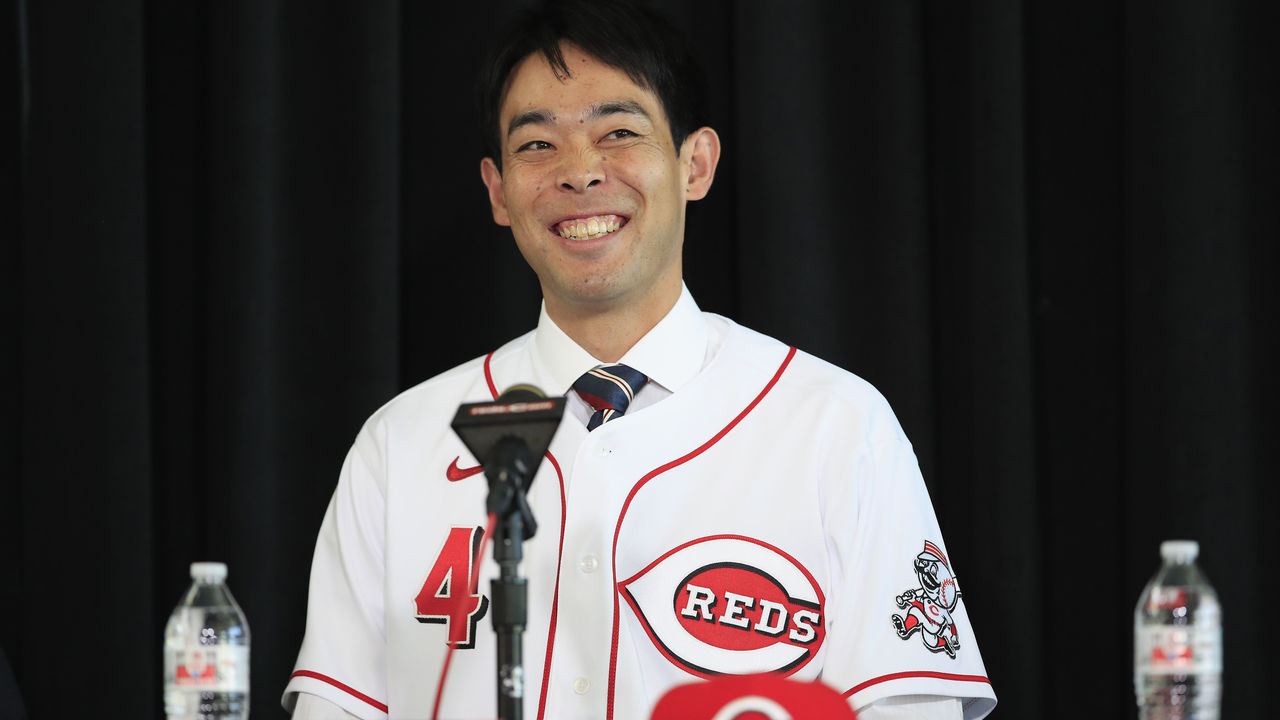 Notable additions: OF Shogo Akiyama, OF Nick Castellanos, IF Matt Davidson, SP Jose De Leon, OF Travis Jankowski, RP Nate Jones, SP Wade Miley, IF Mike Moustakas, OF Boog Powell, RP Pedro Strop, RP Tyler Thornburg
Notable subtractions: SP Kevin Gausman (SF), SS Jose Iglesias (BAL), IF/OF Jose Peraza (BOS), SP Alex Wood (LAD)
The Reds are going for it. With the Cubs, Cardinals, and Brewers all taking a step back this offseason - and the Pirates waving the white flag - the Reds are shooting their shot. Cincinnati attempted something similar in 2019, but Castellanos, Moustakas, and Akiyama are more exciting than last year's additions of Yasiel Puig, Matt Kemp, and Tanner Roark. A full season from Trevor Bauer to go alongside Luis Castillo and Sonny Gray is likewise intriguing. A division championship could be in the cards for the first time since 2012.
Grade: A
Colorado Rockies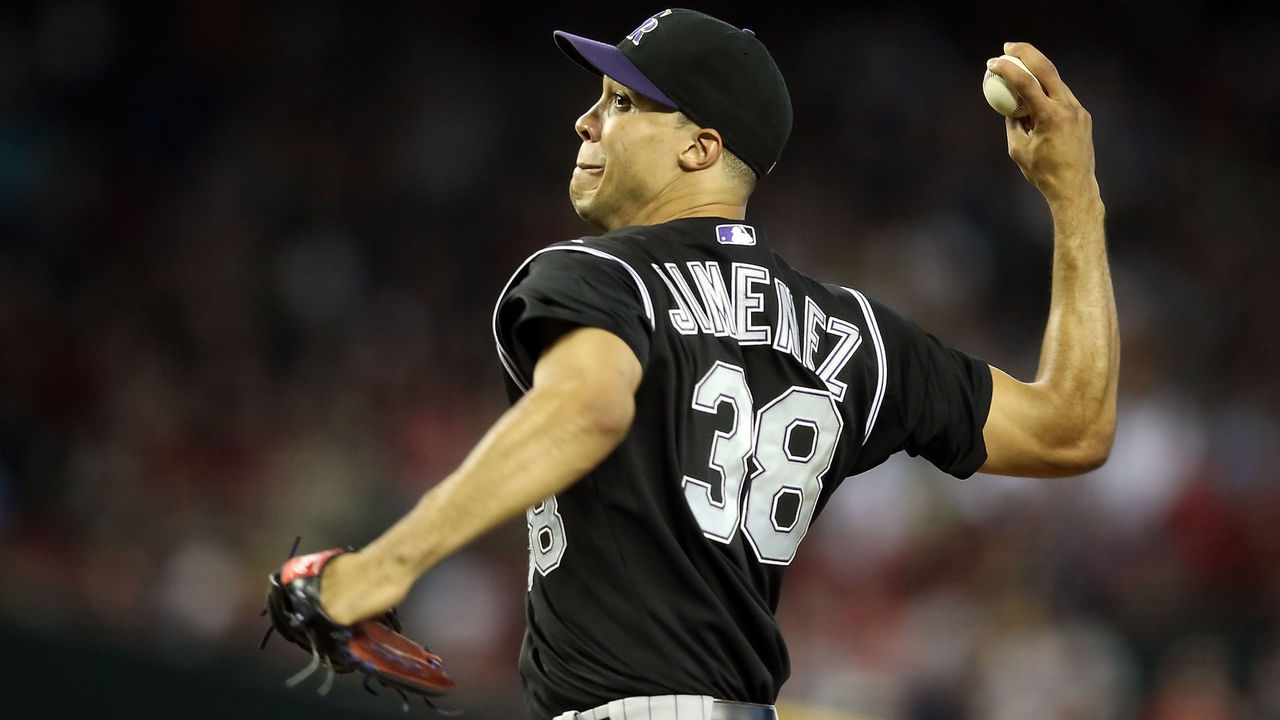 Notable additions: C Elias Diaz, SP Ubaldo Jimenez, IF Chris Owings, IF Kelby Tomlinson
Notable subtractions: 1B Yonder Alonso (ATL), SP Tyler Anderson (SF)
Like the Cubs, the Rockies' pitiful offseason has been largely overshadowed by the potential looming exit of a star third baseman. Colorado has done virtually nothing of consequence other than possibly alienate perennial MVP candidate Nolan Arenado. While trade winds have died down for now, he could be wearing a different uniform by season's end.
Grade: F
Los Angeles Dodgers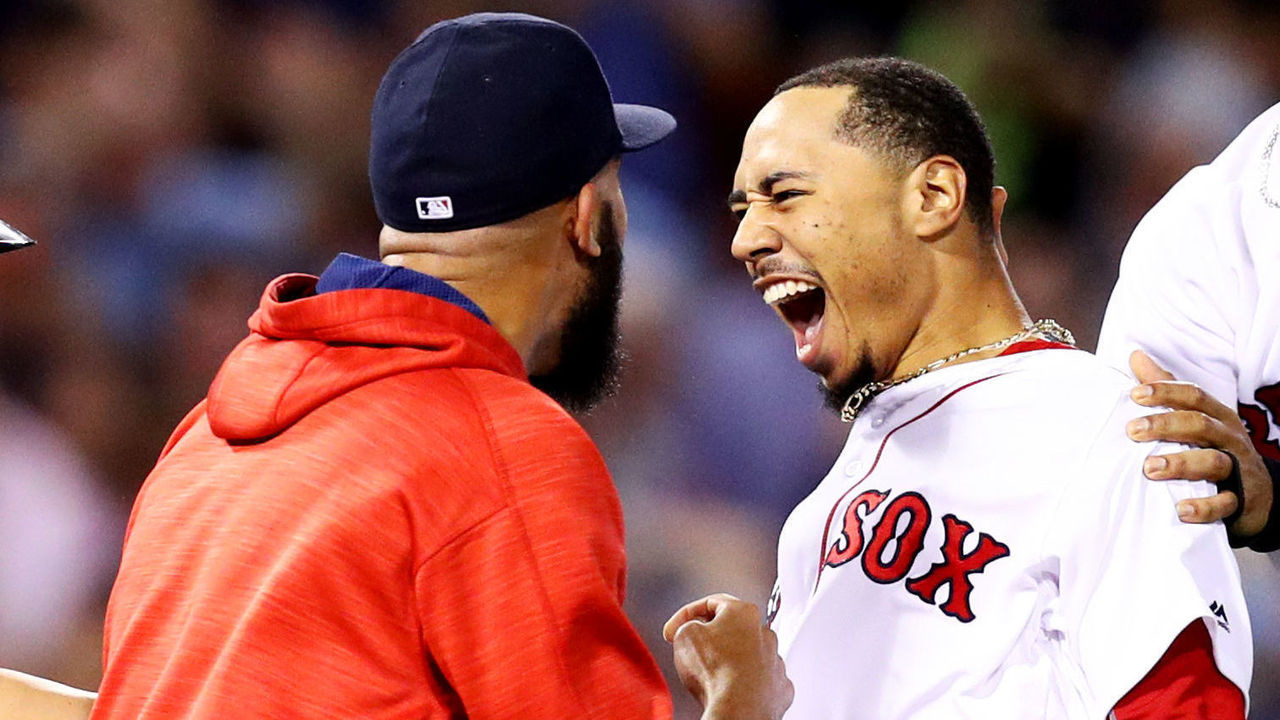 Notable additions: OF Mookie Betts, RP Brusdar Graterol, SP Jimmy Nelson, SP David Price, RP Blake Treinen, SP Alex Wood
Notable subtractions: IF David Freese (retired), RP Yimi Garcia (MIA), SP Kenta Maeda (MIN), C Russell Martin (FA), SP Hyun-Jin Ryu (TOR), OF Alex Verdugo (BOS)
Don't overthink it. Despite a bit of a hiccup, an annual contender just added one of the top players in baseball in Betts and a veteran lefty who makes an already intimidating rotation even better in Price. Treinen, Nelson, and Wood are all low-risk additions, while Graterol could be the young electric bullpen arm they've been missing. The Dodgers were the best team in the NL even before they did anything, now they are even more scary.
Grade: A+
Miami Marlins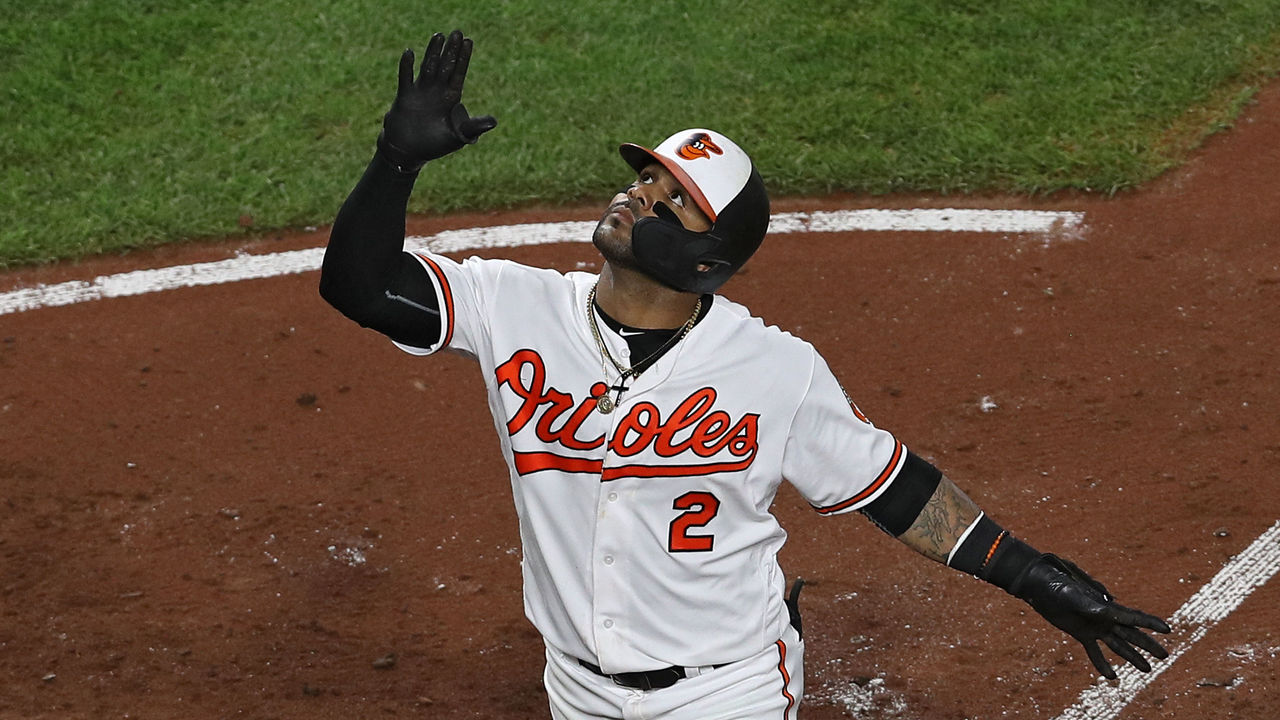 Notable additions: 1B Jesus Aguilar, RP Brad Boxberger, C Francisco Cervelli, OF Corey Dickerson, RP Yimi Garcia, OF Matt Joyce, OF Matt Kemp, RP Brandon Kintzler, IF Sean Rodriguez, RP Stephen Tarpley, IF Jonathan Villar
Notable subtractions: IF Starlin Castro (WSH), SP Wei-Yin Chen (SEA), RP Tayron Guerrero (CWS)
In the context of the Marlins, this is a nice offseason. They released Chen, who represented arguably the worst contract in franchise history, while also adding a few veterans to fill gaps as the rapidly improving farm system gets ready to bear fruit. Villar, a free agent at season's end, is a fun addition who could easily be flipped at the trade deadline to a contending team looking for a combination of pop and speed for the stretch run. Dickerson provides stability in the outfield, and Aguilar is basically a lottery ticket. This team will be better in 2020 and in the future.
Grade: B
Milwaukee Brewers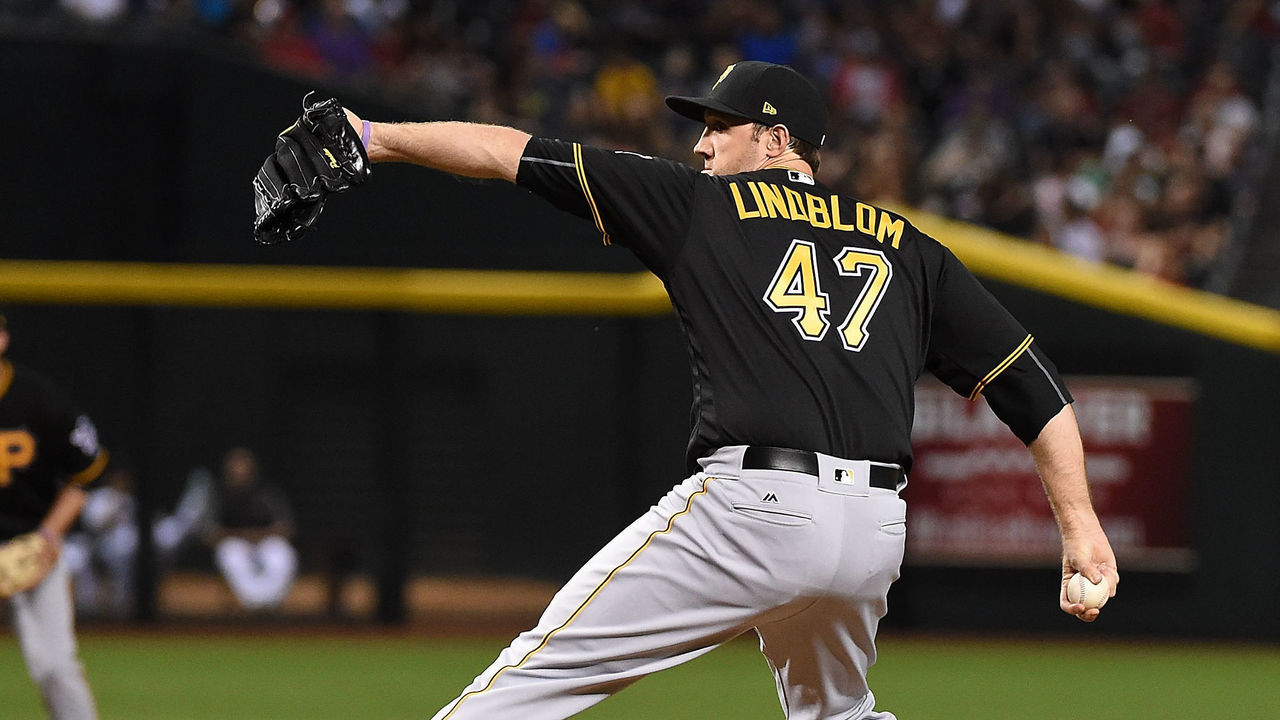 Notable additions: SP Brett Anderson, OF Keon Broxton, OF Avisail Garcia, IF Jedd Gyorko, 1B Ryon Healy, SP Eric Lauer, SP Josh Lindblom, SP Shelby Miller, 1B Logan Morrison, C Omar Narvaez, RP David Phelps, 1B Justin Smoak, IF Luis Urias
Notable subtractions: SP Chase Anderson (TOR), SP Zach Davies (SD), C Yasmani Grandal (CWS), OF Trent Grisham (SD), IF Mike Moustakas (CIN), SP Jimmy Nelson (LAD), IF Travis Shaw (TOR), 1B Eric Thames (WSH)
Being active doesn't mean much if the team winds up looking considerably worse, which is where we stand with the Brewers. The lineup lost Grandal, Moustakas, and Thames, essentially replacing them with Narvaez, Smoak, and Garcia. The rotation is the worst in the NL Central, and there's a severe chance the Christian Yelich era will go out with a whimper. PECOTA is likewise unimpressed as they project Milwaukee to win 79 games (10 fewer than 2019) and finish fourth in the division. The Brewers aren't a bad team, but it's safe to expect some regression.
Grade: C-
New York Mets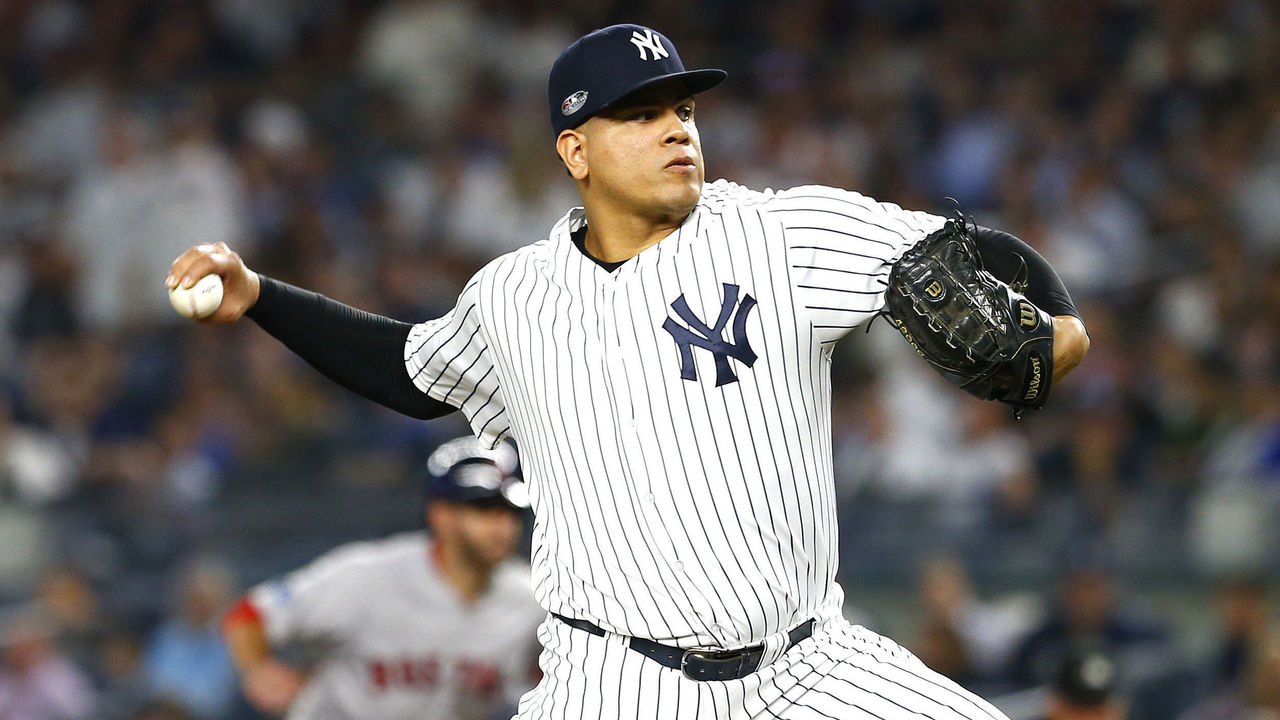 Notable additions: 1B Matt Adams, RP Brad Brach, RP Dellin Betances, OF Jake Marisnick, IF Eduardo Nunez, SP Rick Porcello, SP Michael Wacha
Notable subtractions: 3B Todd Frazier (TEX), OF Juan Lagares (SD), SP Zack Wheeler (PHI)
In theory, both Yoenis Cespedes and Jed Lowrie could count as additions as injuries severely limited them in 2019. For that alone, it's understandable why the Mets mostly stood pat. On paper, this is a competitive team with a top-notch rotation (Jacob deGrom, Noah Syndergaard, Marcus Stroman, Steven Matz) and a fearsome lineup. Betances and Brach offer insurance in the bullpen. So while the franchise is in a bit of turmoil with Carlos Beltran leaving before managing a single game and the proposed sale of the team up in the air, the Mets look to be in decent shape.
Grade: B
Philadelphia Phillies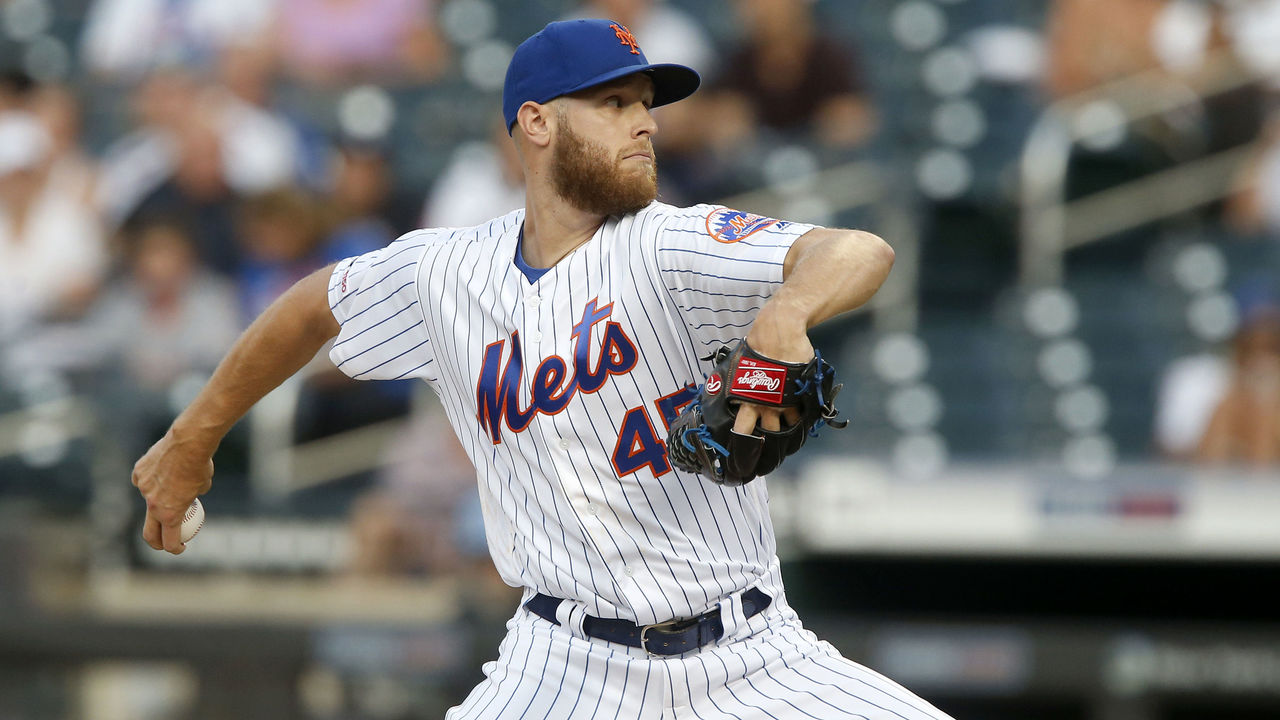 Notable additions: IF Logan Forsythe, SS Didi Gregorius, 2B Josh Harrison, RP Francisco Liriano, OF Nick Martini, RP Drew Storen, RP Anthony Swarzak, IF Neil Walker, SP Zack Wheeler
Notable subtractions: 3B Maikel Franco (KC), 2B Cesar Hernandez (CLE)
The Phillies didn't do a whole lot, but they didn't really need to. They addressed a specific weakness in the rotation by adding Wheeler - one of the best available pitchers in free agency - and added a former All-Star infielder in Gregorius. It doesn't quite move the needle the same way the blockbuster signing of Bryce Harper did last year, but it might be what helps this roster coalesce into the championship contender many believed it to be in 2019.
Grade: A-
Pittsburgh Pirates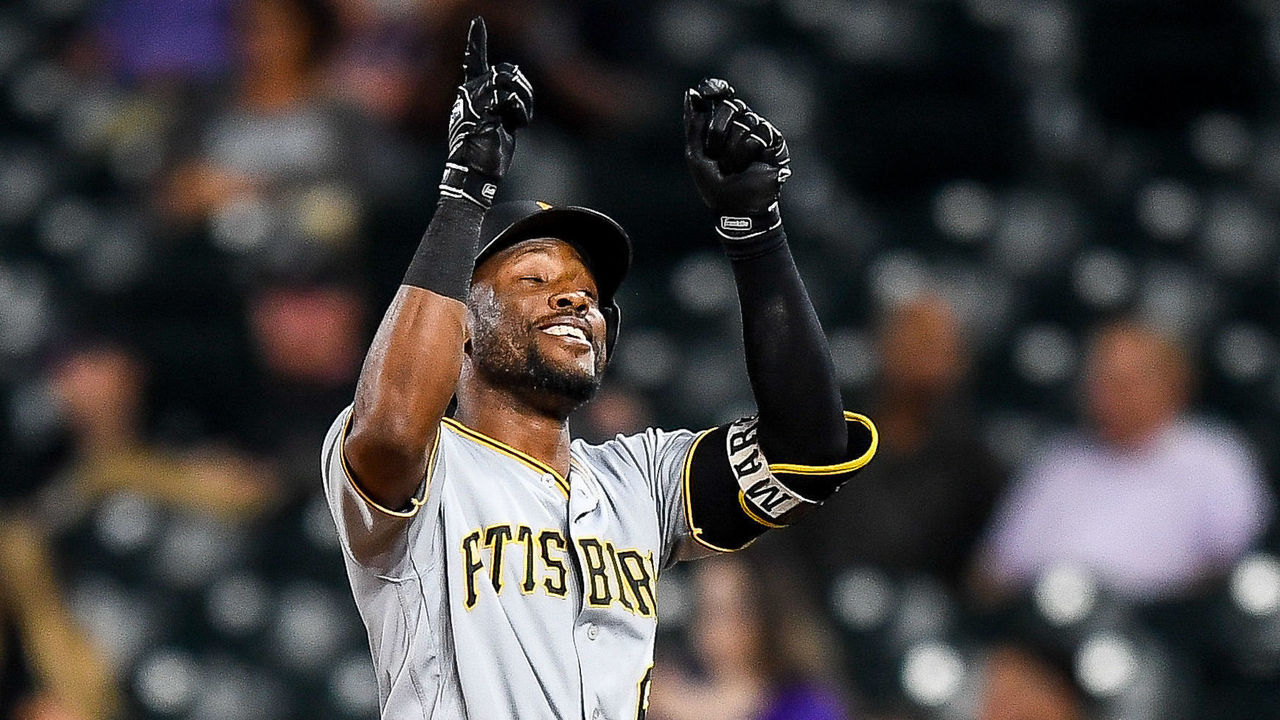 Notable additions: OF Guillermo Heredia, SP Derek Holland, C Luke Maile, IF JT Riddle, OF Jarrod Dyson
Notable subtractions: C Elias Diaz (COL), OF Starling Marte (ARZ)
The rebuild is on. New GM Ben Cherington is basically starting fresh after dealing Marte to the desert to help replenish a thin farm system. It's difficult to assess as the Pirates didn't do much and aren't in a position to compete for anything other than the first overall pick in the 2021 draft, so the winter is a bit of a wash. It's a shame there won't be much reason to go to beautiful PNC Park this summer unless there's a good visiting team in town.
Grade: D
San Diego Padres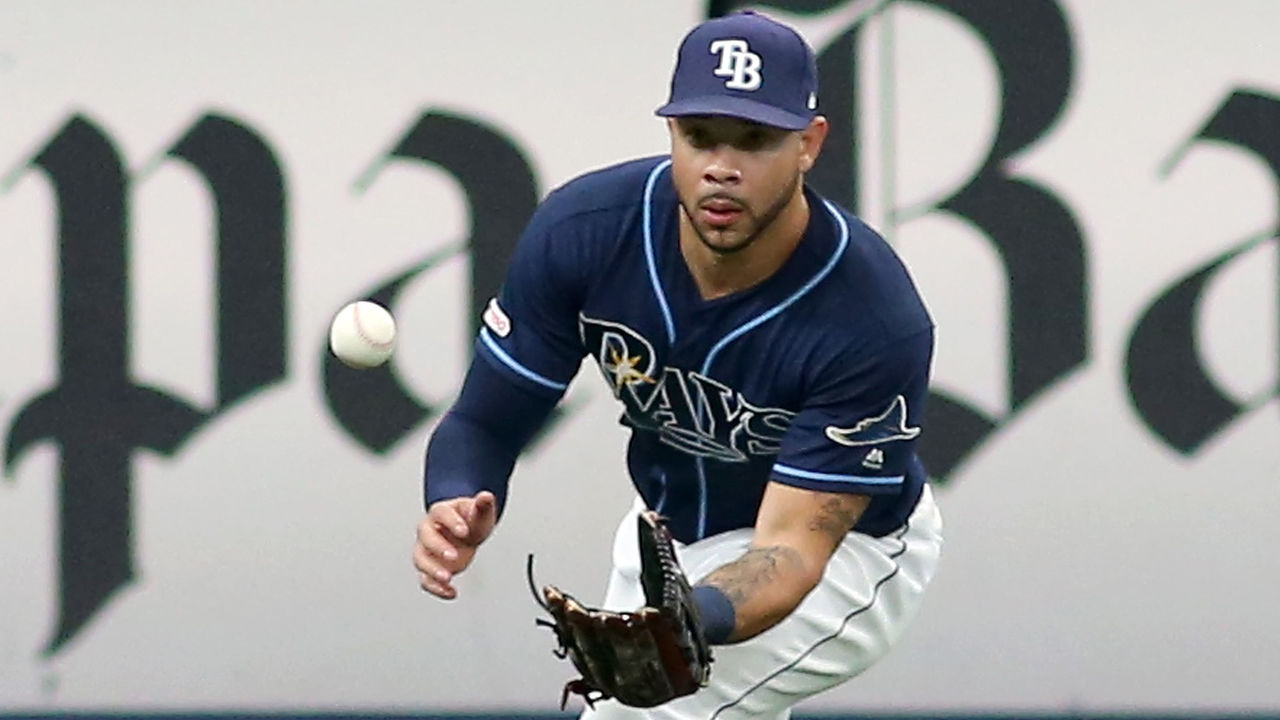 Notable additions: RP Kyle Barraclough, IF/RP Jake Cronenworth, SP Zach Davies, SP Jerad Eickhoff, OF Trent Grisham, RP Pierce Johnson, RP Emilio Pagan, OF Tommy Pham, RP Drew Pomeranz, IF Jurickson Profar
Notable subtractions: C Austin Allen (OAK), IF Xavier Edwards (TB), OF Travis Jankowski (CIN), 2B Ian Kinsler (retired), SP Eric Lauer (MIL), SP Nick Margevicius (SEA), OF Manuel Margot (TB), OF Buddy Reed (OAK), OF Hunter Renfroe (TB), IF Luis Urias (MIL)
Missing out on Mookie Betts hurts a little, especially since that could have meant getting out from under Wil Myers' contract. Nevertheless, the Padres were productive and they didn't have to spend north of $300 million to make important upgrades. The two trades with the Rays netted them a top-shelf outfielder in Pham and a potential relief ace in Pagan.
Grade: B
San Francisco Giants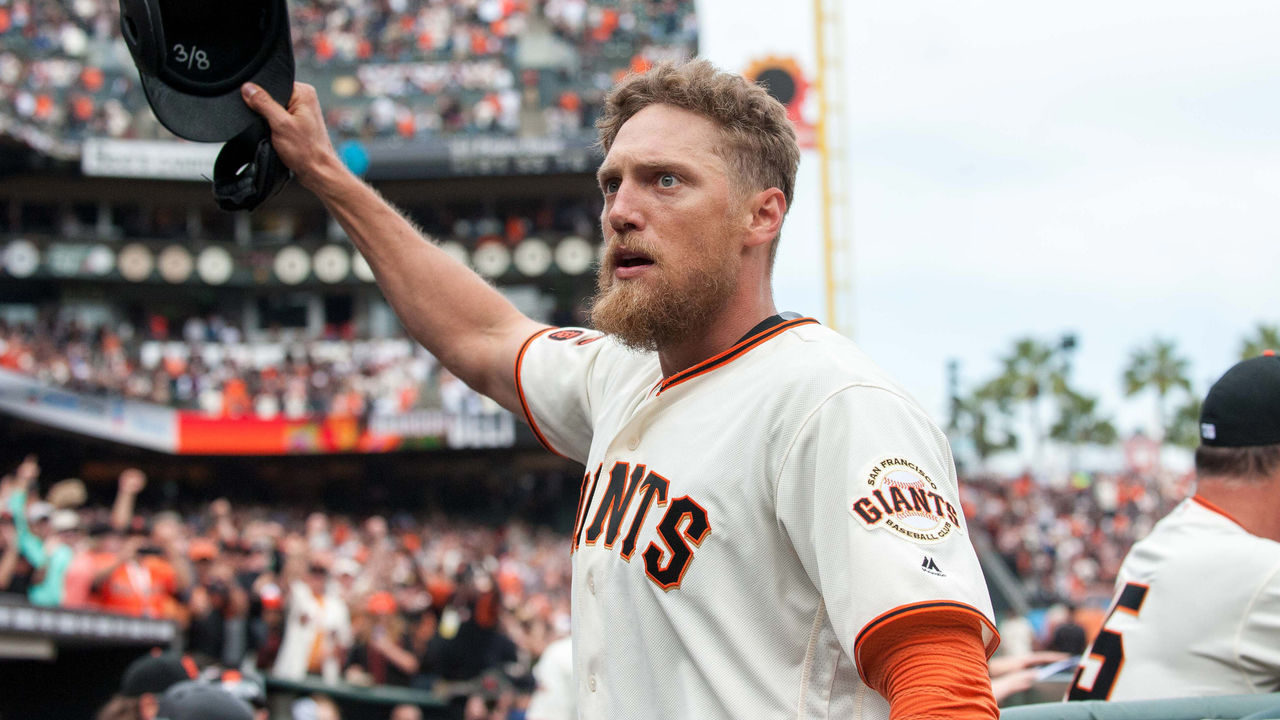 Notable additions: SP Tyler Anderson, IF Wilmer Flores, SP Kevin Gausman, OF Billy Hamilton, OF Hunter Pence, SP Tyson Ross, SP Drew Smyly
Notable subtractions: SP Madison Bumgarner (ARZ), OF Kevin Pillar (BOS)
The Giants are in transition mode, which is perfectly encapsulated by the departure of franchise stalwart Bumgarner to the division-rival Diamondbacks. As heartbreaking as it might be to see an era end in real time, the Giants didn't do too badly this offseason. They took on a slew of short-term, inexpensive contracts to bridge the gap until returning to a competitive cycle. The future is bright in spots, too, with Joey Bart - the heir apparent to Buster Posey - and shortstop Mauricio Dubon among the most exciting young players in the system.
Grade: C
St. Louis Cardinals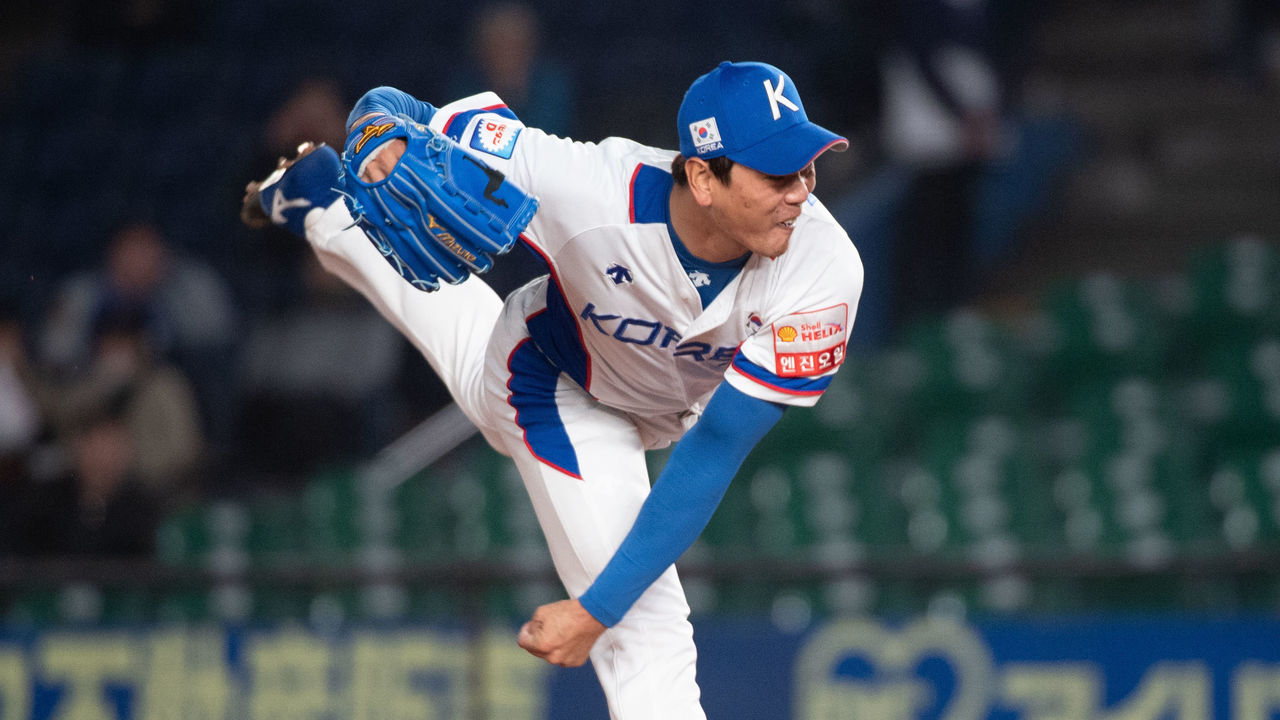 Notable additions: OF Austin Dean, SP Kwang-Hyun Kim, SP Matthew Liberatore, IF Brad Miller
Notable subtractions: OF Randy Arozarena (TB), RP Dominic Leone (CLE), OF/1B Jose Martinez (TB), OF Marcell Ozuna (ATL)
The front office is banking on every offensive holdover who had a down season in 2019 to bounce back in a big way, and while the optimism is admirable, it may set fans up for disappointment. Being rumored suitors for Arenado in a theoretical trade isn't enough. And while Ozuna wasn't at his best during his Cardinals' tenure, that's some significant pop to lose. Maybe Dylan Carlson's arrival will be expedited if the offense stumbles.
Grade: F
Washington Nationals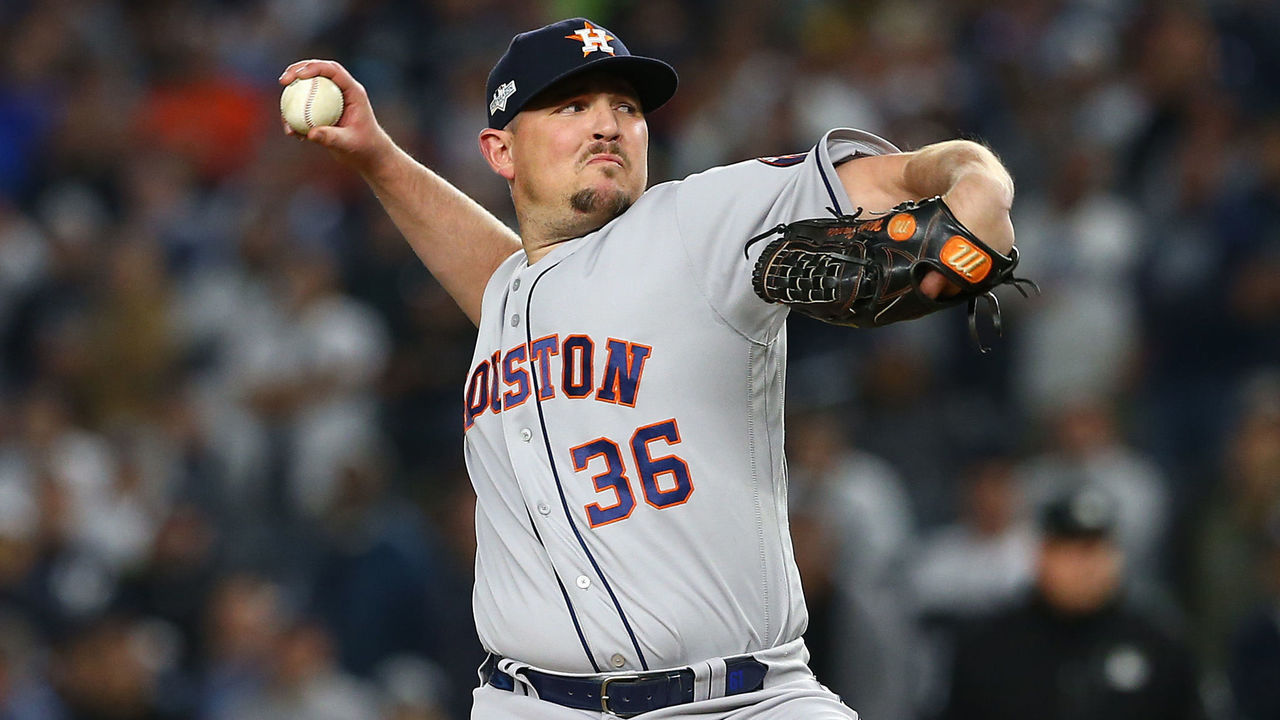 Notable additions: C Welington Castillo, 2B Starlin Castro, RP Will Harris, 1B Eric Thames
Notable subtractions: 1B Matt Adams (NYM), RP Koda Glover (retired), 3B Anthony Rendon (LAA)
The glow of World Series glory can only last so long, and it's often unmercifully brief. Case in point: the Nationals. Losing cornerstone third baseman Rendon to free agency burns, but they were able to keep co-ace Stephen Strasburg - which is easily the highlight of the offseason - to maintain a formidable rotation. Still, adding Thames and Castro while re-upping Asdrubal Cabrera and Ryan Zimmerman do little to fill the void left at the hot corner. But hey, people doubted the Nationals in the NL East last year, too, and Harris is a welcome addition to a bullpen that has been historically inconsistent.
Grade: B