The 2020 Hall of Fame election announcement was supposed to be a fait accompli. Instead, it left the baseball world stunned, in a good way, with Larry Walker going into Cooperstown alongside Derek Jeter.
Here are some key takeaways from Tuesday's Hall of Fame announcement.
There's still a unanimous ceiling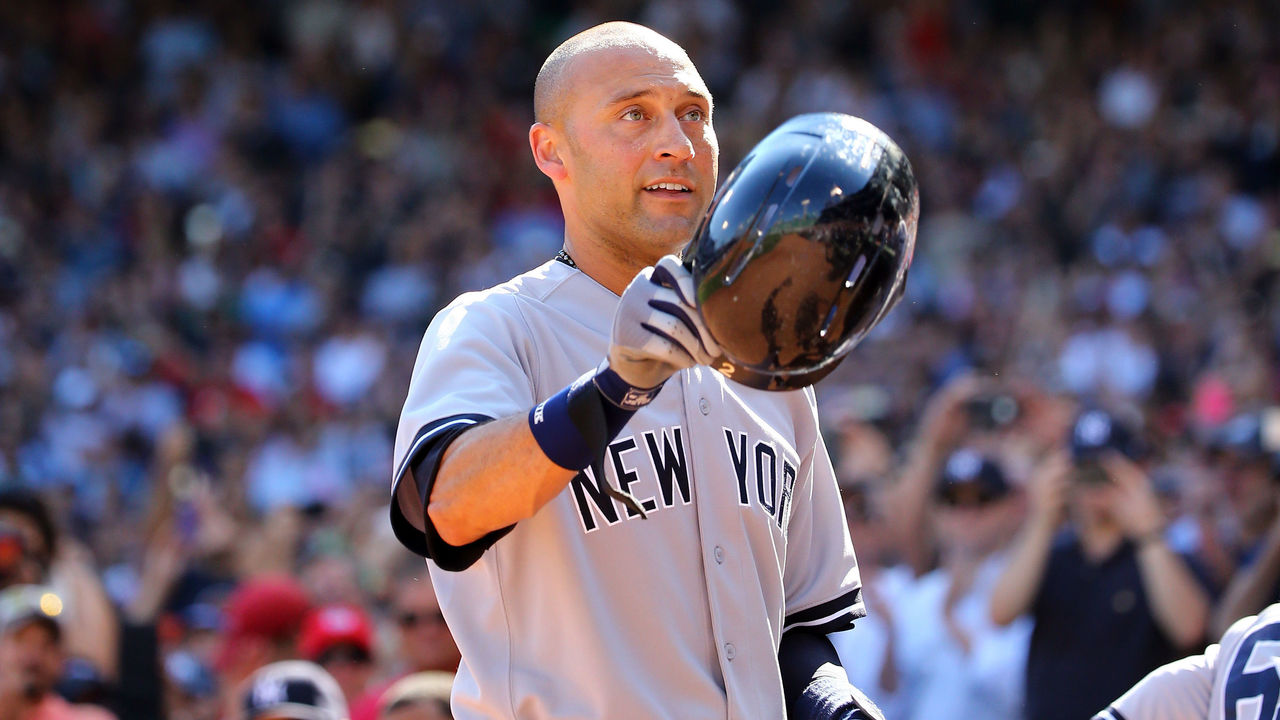 We all knew Jeter was going in, but it was quite the shock to see him miss becoming the second unanimous inductee in history by a single vote.
For decades, the thinking was that if legends like Babe Ruth, Willie Mays, and Hank Aaron didn't get 100% of the vote, no one should. But then Mariano Rivera, Jeter's longtime Yankees teammate, cracked that bizarre ceiling last year. This appeared to pave the way for Jeter to coast in unanimously, until one anonymous writer left him off their ballot. Jeets had to settle for 99.7% of the vote, the highest ever for a position player.
The Baseball Writers' Association of America won't make individual ballots public for another two weeks - and even that is not mandatory - so we'll have to wait to see if the individual that left Jeter off will face the music. Was it a strategic move to put someone else on the ballot? Was it a Miami writer upset with how Jeter's operating the Marlins? Was it a blank protest vote?
The truth is, it doesn't matter. The idea that no one should enter unanimously was ridiculous to begin with, and it's even more bizarre now that Rivera cracked the ceiling. Jeter was an all-time great player, even with his warts, and there was no excuse to leave him off a ballot. Hopefully, this will be the last of these arguments on Hall of Fame day.
Some hope for Bonds, Clemens?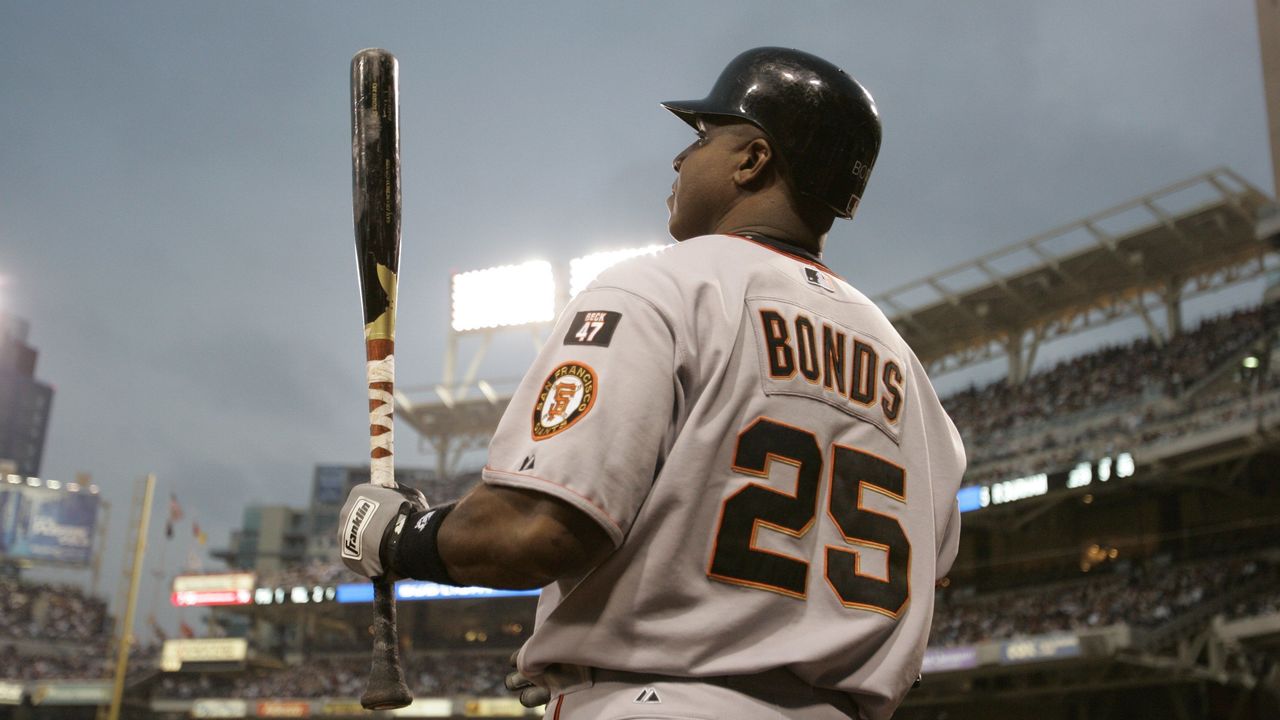 Last year, Barry Bonds and Roger Clemens stagnated in their slow marches toward Cooperstown. This year, they can smile just a little bit.
Both Bonds and Clemens cracked the 60% mark for the first time (Clemens, strangely, earned one more vote). Long term, this is good news for the pair of drug-addled legends: among players whose eligibility has lapsed, only Gil Hodges has surpassed the 60% mark on the writers' ballot and failed to eventually get in via the writers or a committee.
The bad news is that these two are running out of time, with only two years left in front of the BBWAA. Bonds and Clemens may not find as many friendly faces on the committees. Their best chances remain here, now, where a majority of the voting bloc wants them in Cooperstown. Among the candidates tied to performance-enhancing drugs during baseball's so-called "steroid era," the duo are in the best position to eventually break down this wall and get in.
It's no guarantee just yet, but for the first time in a while, things are looking up for these two.
Schilling is on his way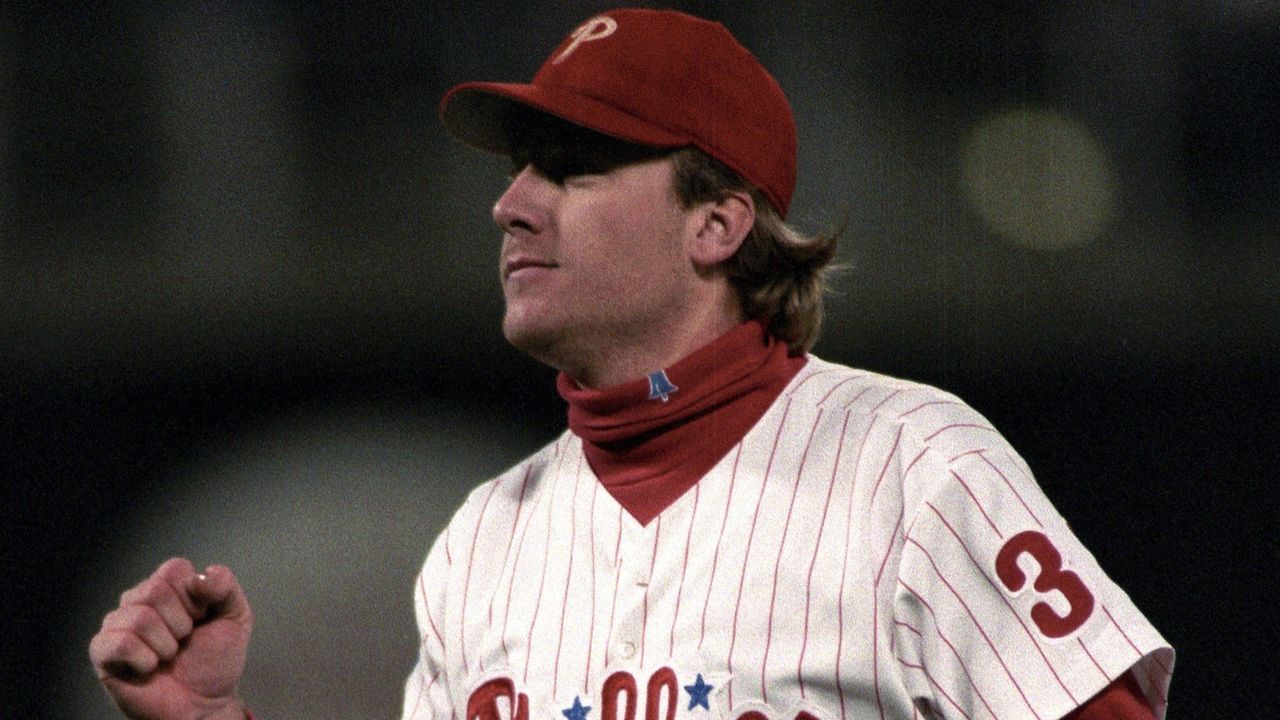 At this time next year, the Hall's most controversial candidate - off-field edition - will be on his way to Cooperstown. Schilling continued his climb in earnest Tuesday, receiving 70% of the vote and virtually locking himself in for the summer of 2021.
Schilling's social and political viewpoints are abhorrent, and that is an understatement. There are many writers who refuse to vote for him on these grounds, with his now-infamous tweet advocating for the lynching of journalists chasing many writers away from his case. But he appears to have gained most of that support back. Walker's election was helpful for Schilling, as it means the former right-hander is now the best-positioned returning candidate.
The best players belong in the Hall of Fame, and from a pure numbers standpoint, Schilling's place in the museum cannot be denied.
Rolen is the new Walker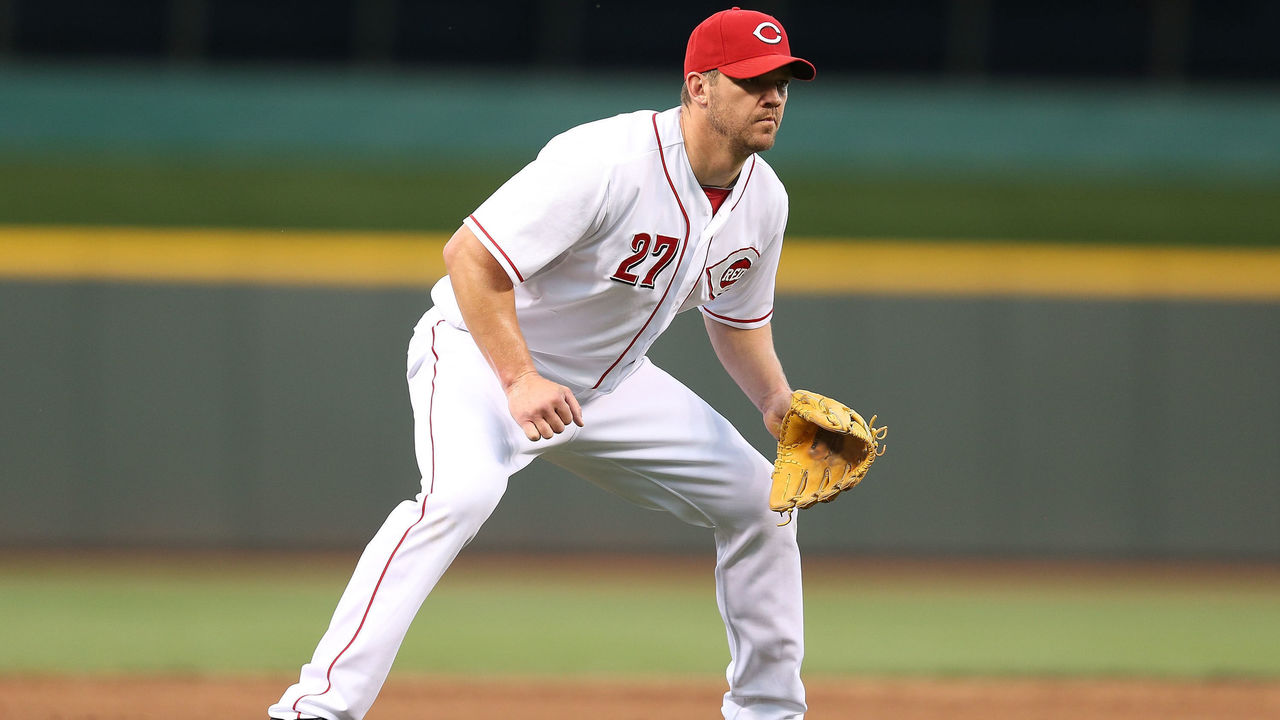 This was a big day for candidates looking to make big jumps on the road to Cooperstown, and for those still on the outside, there was no bigger winner than Scott Rolen.
The similarities between the candidacies of Walker and Rolen, who were briefly teammates in St. Louis, are something to behold. Both played 17 seasons in the big leagues and won one major award (Walker was the 1997 NL MVP; Rolen was that year's NL Rookie of the Year). Both were misunderstood at times thanks to lower raw numbers, while they enjoyed loads of support from the more analytically-inclined crowd. Rolen is now ready to take flight and eventually join Walker in Cooperstown.
Rolen is one of the five greatest defensive third basemen of all time on a number of fronts. His 140 total zone runs are tied with another underrated third baseman, Graig Nettles, for fourth all-time at the hot corner. By the more advanced metrics, available since 2002 (essentially the latter half of his career), Rolen accrued the third-most defensive runs saved at third (114) and second-highest ultimate zone rating (107.1). And that's before you get to his pretty excellent bat.
Rolen debuted on the ballot in 2018 at 10.2%, and his jump to 17.2% in 2019 made his future look bleak. And then on Tuesday, writers gifted him with an 18.1% increase - the largest individual jump in support on this ballot outside of Walker - and a suddenly clear path with seven years to go.
Third base is the position with the least representation in Cooperstown - only 15 Hall of Famers spent the majority of their careers at the hot corner - and that fact only adds to how nonsensical it is that Rolen, whose JAWS score ranks 10th at the position all time, remains on the outside. Fortunately, the tide appears to be turning. Rolen is the new Walker, and we'll be better off when he finally gets into the Hall. It's wonderful to see the voters finally, slowly, waking up.
Other notable takeaways
Omar Vizquel, the ballot's most controversial candidate (statistics edition) is trending toward eventual induction. Unlike some of his ballot-mates, Vizquel - who polled at 49.3% on public ballots - saw his percentage rise once all 397 ballots were in, and he's suddenly across the 50-percent plateau. The 52-year-old is the latest old-school poster-boy candidate, so this shouldn't come as too much of a shock, but he's now worth watching very closely. Next year's light list of first-timers could help him make an even larger jump, an event that will surely be greeted warmly by the citizens of the internet.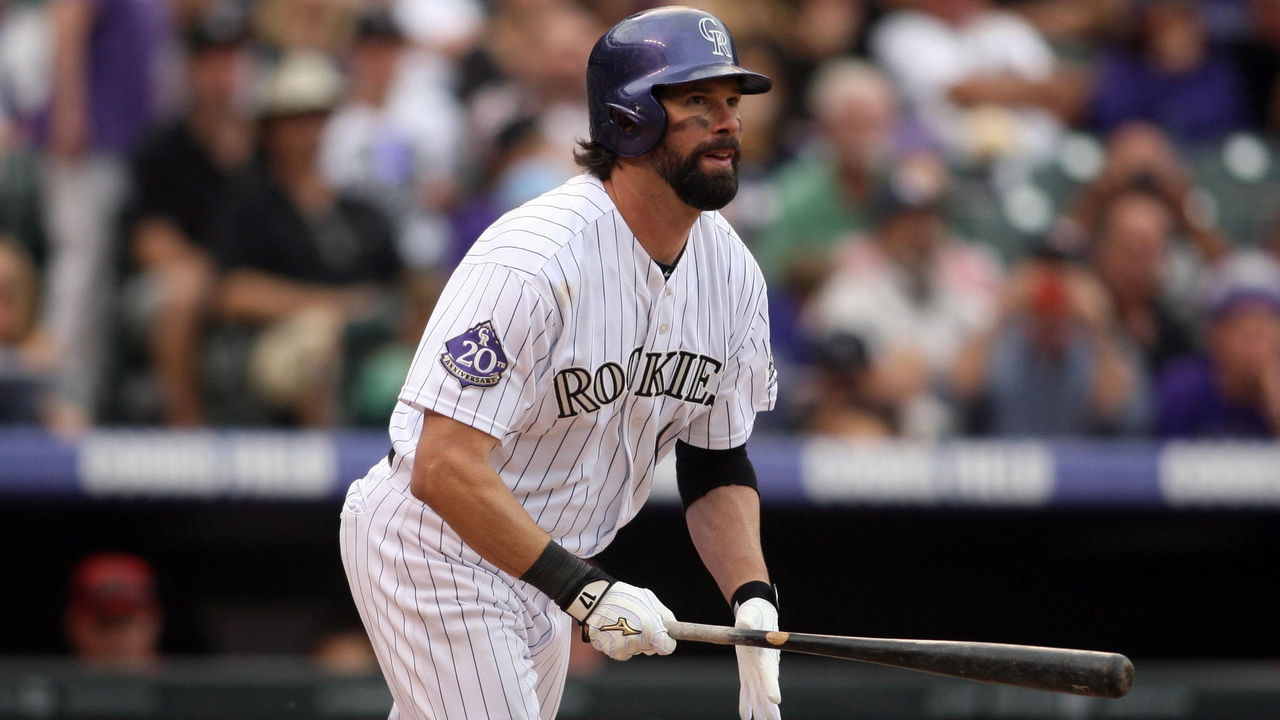 A good day for the Rockies all around, as Todd Helton made some modest but important gains in his third try. Walker being in Cooperstown will only help Helton, who spent his entire career hitting in the friendly confines of Coors Field, going forward.
Great to see Bobby Abreu narrowly avoid being five-percented. Abreu had one hell of a career as a premier on-base machine and annual 30-30 threat. While it remains questionable whether he's actually a Hall of Famer, he deserved to stick around for a second look.
Two other steroid guys, Manny Ramirez and Sammy Sosa, benefited just a bit from the thin crop of first-time candidates and saw their totals rise. It won't do any good though, as Sosa (13.9%) and Ramirez (28.2) are simply biding their time as filler at this point. Ditto for former MVP Jeff Kent.
Billy Wagner and Gary Sheffield quietly made some much-needed headway across the 30% plateau. They deserve far more attention from the voters, and they're finally starting to get it. Like Walker for the past few years, time (Wagner's got five years left, Sheffield has six) is suddenly their enemy.
Bigger surprise: Jeter not receiving 100% or J.J. Putz earning one vote? Better question: are the two events related?
Salute to the Class of 2020
Our look at this year's vote would not be complete without a salute to those elected by the BBWAA Tuesday night.
Yeah, Jeets
You could hate him because he won all the time. Or because he won some Gold Gloves he didn't deserve - seriously, his defense was overrated even with the flip. Or because he was a Yankee and could get shoved in your face when you weren't a Yankee fan. Or because he refused to move to third for A-Rod in 2004.
But you can't deny that all in all, Derek Sanderson Jeter is one of the greatest to ever do it. He ranks sixth all-time in hits, owns multiple postseason records, and - yes, it's okay to admit it - was the face of baseball for an entire generation. Let's take this moment of his election to step back from slagging his fielding and denigrating his accomplishments to appreciate what we saw when No. 2 stepped on the field, because Jeter was simply a wonder to watch. He's deserving of this accolade and then some.
Walker's shocker
An entire nation rejoiced when Walker, the forever underrated right fielder, received the phone call on Tuesday. Heck, even the man himself was surprised:
The British Columbia native is the second Canadian in the Hall (joining Ferguson Jenkins), and first member with any ties to the Rockies. His election also means one more celebration of the late, great Montreal Expos in Cooperstown this July.
Making it all the more incredible is the fact that Walker was elected seven years after receiving only 10.2% of the vote.
Jeter will get all the attention, and maybe that's fitting since Walker has always flown under the radar. Cooperstown is where Walker has always deserved to be, and it never made sense that he was on the outside. This major wrong being righted is sweeter because few saw it coming.