As the fallout from the Houston Astros' sign-stealing scandal snowballed in the hours and days following the release of MLB commissioner Rob Manfred's findings, the prospect of humiliation for the New York Mets - a franchise summed up visually by this clip of Sideshow Bob stepping endlessly on rakes - grew increasingly inevitable.
Carlos Beltran, the nine-time All-Star and former Mets superstar whom New York hired as its new manager in November, was implicated in Monday's nine-page report. He was one of just four baseball men - and the only player - to be named, and as of Tuesday night, the other three had lost their jobs.
Astros general manager Jeff Luhnow and manager AJ Hinch were fired shortly after the publication of the report, which stipulated one-year suspensions for each of them. Alex Cora, the Astros' bench coach in 2017 and a key cog in their sign-stealing enterprise, later agreed mutually to part ways with the Boston Red Sox after two seasons as their manager.
Beltran avoided punishment for his role, which at least entailed conceptualizing ways to make the scheme more efficient. (Cora is still awaiting discipline from Major League Baseball as the league investigates allegations that the Red Sox, during his tenure, electronically stole signs in 2018.) Still, a precedent had been set: Those named in the report shouldn't be allowed to hold positions of power, at least in the short term.
The Mets consequently found themselves in a damned position. They could either fire Beltran and suffer the distinctly Mets-ian ignominy of having to replace their manager, a franchise icon, before he'd ever, you know, managed a game for them. (Not to mention navigate the chaos of having to find a new manager four weeks before the start of spring training.)
Or, they could keep him and be dogged by the stench of Beltran's misdeed, giving detractors ammunition to discredit any organizational claim to integrity so long as Beltran was writing out the lineup.
Regardless, a rake was going to be stepped on.
Not all rakes to the face hurt equally, however, and the Mets managed to pick the lesser of two humiliating blows. On Thursday, the team announced that Beltran was out, charitably framing his ouster, like Cora's, as a mutual parting of ways. According to Bob Nightengale of USA Today, it wasn't so mutual:
Beltran, according to one of his closest friends, had no intention to step down. He told the Mets he could get through this. He persevered 20 years in the major leagues, handling all of the ups and downs, so he certainly could handle this storm.

The Mets wouldn't let him, and told him he needed to go, afraid of the backlash his presence might draw.
Indeed, as embarrassing as this situation is, the prospect of having Beltran at the helm was untenable. Beltran himself recognized that it would be impossible to manage the way he wanted to in the wake of Monday's revelation. Perhaps he feared he wouldn't have credibility with his players. Perhaps he feared the tenacious New York media would fixate on the scandal in perpetuity, making it that much harder to disentangle himself from it.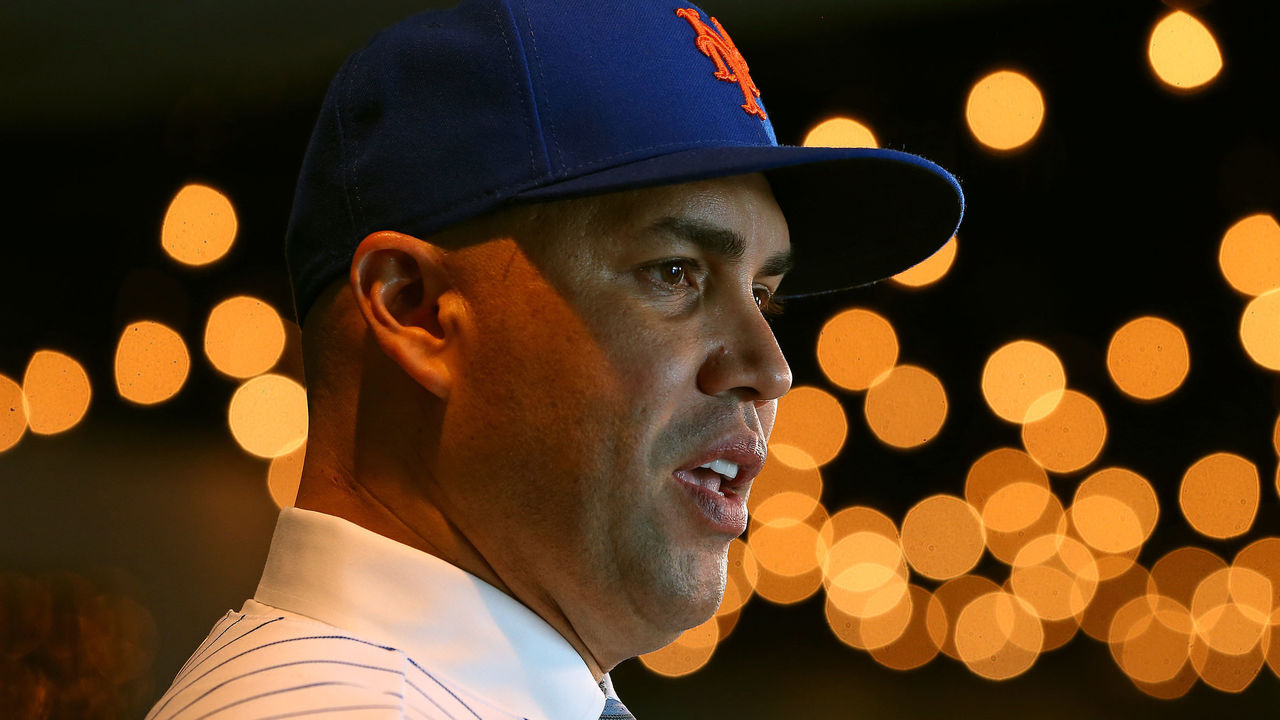 In all likelihood, though, it's not the practical concerns that compelled the Mets to do this. Rather, they just couldn't abide the optics of having a cheater run their team, especially when Beltran's publicly identified co-conspirators in Houston had lost their jobs. And it was the right call. The only thing more embarrassing than letting your decorated, newly hired manager go before he'd actually become your manager would've been keeping him on.
That's not to say that any of this is fair. It's not fair that Beltran, perhaps by virtue of having retired, was the only player named in Manfred's report when most of the position players on the Astros' 2017 roster either participated in or benefited from the sign-stealing operation. It's not fair that Manfred effectively put the Mets in this impossible position by opting not to discipline Beltran himself. Beltran's firing was arguably unfair, too. And it's possible that the Mets could've entirely avoided this mess had they been more diligent throughout the interviewing process.
Occasionally, however, what's fair and what's right don't overlap; in honoring the precedent to remove the people most integral to the Astros' cheating from positions of power, the Mets did the right thing, even though they may feel lousy - and embarrassed - about their decision at the moment.
Jonah Birenbaum is theScore's senior MLB writer. He steams a good ham. You can find him on Twitter @birenball.