World Cup roundup, Day 5: History for Ronaldo, Brazil enters the fray
The 2022 World Cup is in full swing. At the end of every matchday, we'll review the biggest talking points emanating from Qatar and break down all the action on the pitch. Below, we look back on Day 5 of the tournament.
By the numbers: Another record for Ronaldo
Cristiano Ronaldo's ferocious penalty during Portugal's 3-2 victory over Ghana means he's now scored at five separate World Cups, setting a new record as he surpasses the mark of four that he shared with Lionel Messi, Pele, Miroslav Klose, and Uwe Seeler.
Here are some standout numbers from Ronaldo's ridiculous international career:
0 - Number of goals scored by Ronaldo in World Cup knockout matches.
8 - With eight World Cup goals overall, Ronaldo is halfway to Klose's all-time record of 16 finishes on the biggest stage in men's international football. Ronaldo will be 41 when the 2026 tournament kicks off in North America.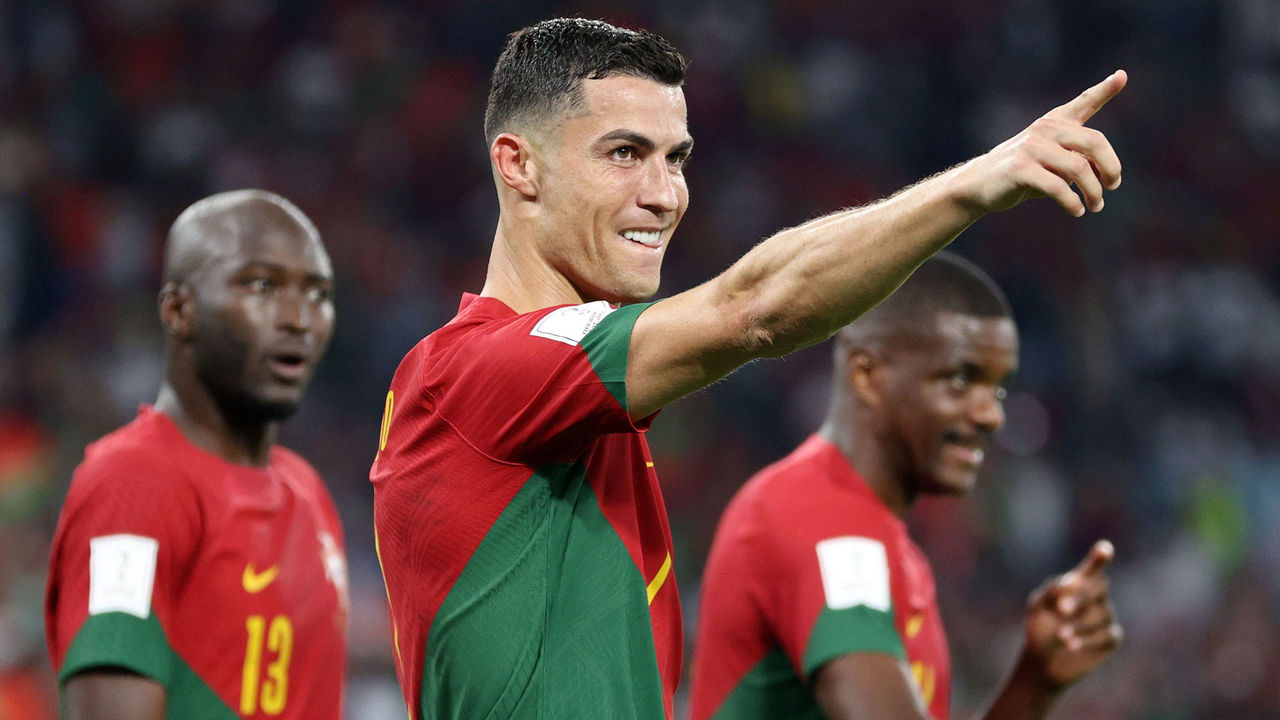 17 - Ronaldo's shirt number at his first World Cup in 2006. Portuguese icon and captain Luis Figo took the No. 7 jersey.
118 - Ronaldo's total goals in international football. It's the highest tally in the men's game, with Canada's Christine Sinclair holding the women's record with 189 strikes.
192 - Number of Portugal caps for Ronaldo. Second on the national team's appearance list is Joao Moutinho with 146 international outings.
961 - Days that the youngest member of Portugal's squad, 19-year-old Antonio Silva, was alive when Ronaldo notched his first World Cup goal against Iran in 2006.
Making sense of all the goalless draws
The 2022 World Cup is trending in a direction that FIFA won't be too thrilled about.
Amid the sprinkle of upsets and blowout wins, there's been a parade of goalless draws, with many teams failing to produce the type of entertainment organizers expected. The tentativeness and fear of losing in Qatar was ever-present in Thursday's Group H encounter between Uruguay and South Korea.
Darwin Nunez and Fede Valverde were bright but failed to find the back of the net for Uruguay, while Son Heung-Min couldn't inspire South Korea. The first 45 minutes were actually full of action before a nosedive in quality in the second half. The 0-0 scoreline - which produced just one shot on target, credited to Uruguay - was the fourth such result at the World Cup through 16 games. The all-time record of seven was set in 2006 and has been matched twice (2010 and 2014) since.
A number of factors are contributing to the increase in goalless stalemates. Perhaps the timing of this World Cup led to some countries being underprepared given that a majority of players are in the middle of competing domestically with their respective clubs. Maybe there's an uptick in risk-averse teams unwilling to attack out of fear of losing their opening game. Or perhaps the plethora of injuries leading up to the tournament left squads short on quality.
But to categorize this as a boring World Cup at this point would be unfair and premature. That narrative is bound to change now that the first round of matches are in the books; desperation will set in and inspire teams to be more adventurous as they seek wins in the group stage. The real World Cup fireworks could begin tomorrow.
Brazil brings substance and style
More than any other team, there's just something different about watching Brazil at the World Cup. The pedigree. The iconic kits. The swathes of fans all clad in bright yellow. It almost feels like the competition hasn't truly started until the five-time champion plays its first match. If that's the case, then the tournament in Qatar is now "officially" underway after the Selecao opened their campaign Thursday with a 2-0 victory over Serbia.
Tite's team, the pre-tournament favorite, has melded the mystical flair that's long defined Brazilian football - the "Joga Bonito" inherent to the nation's playing style - with the solidity and substance needed to win it all. Richarlison's second of two goals in Lusail, an acrobatic scissor kick, showcased the former. The tenacious tackling of Casemiro and Marquinhos provided the latter. Brazil has it all.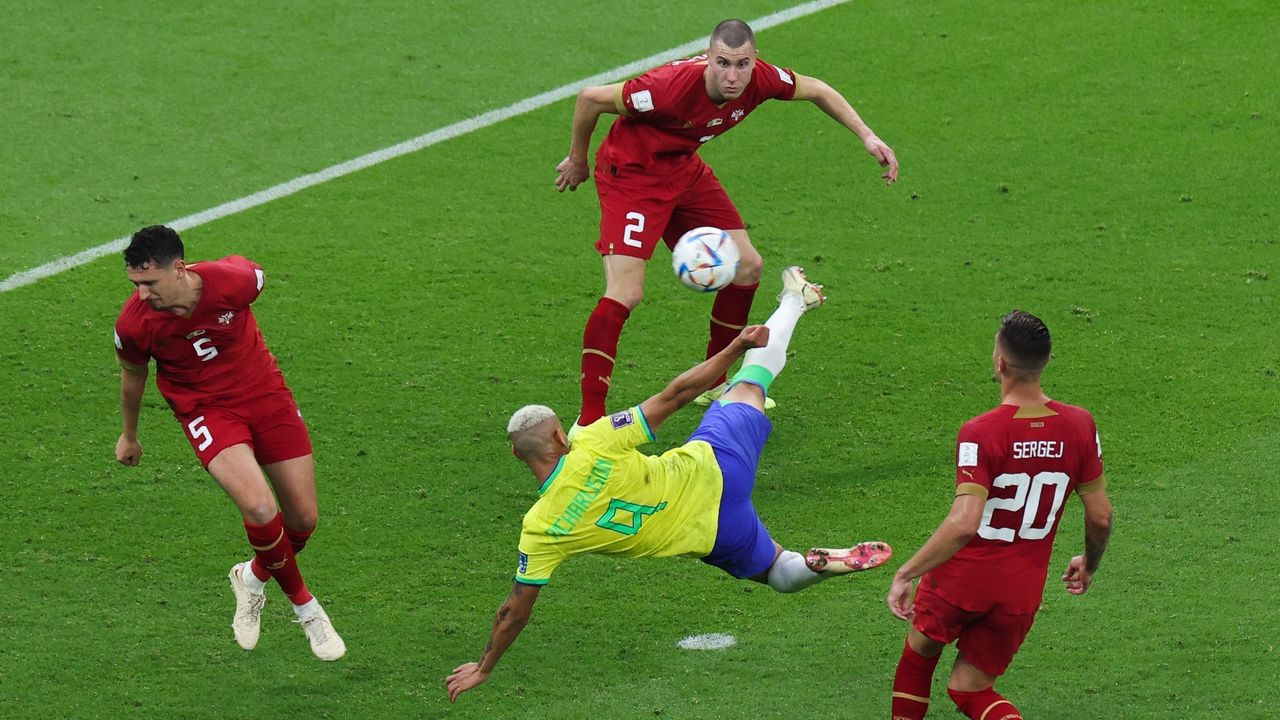 Tite, in a somewhat surprising move, opted to start all four of Richarlison, Neymar, Raphinha, and Vinicius Junior. He was still able to call upon Antony, Rodrygo, Gabriel Jesus, and Gabriel Martinelli off the bench. That is simply unfair.
Even if Neymar is compromised - as post-match photos of his badly swollen ankle seem to suggest - Brazil has the depth to withstand his potential absence. That's not always been the case.
While several other fancied heavyweights struggled in their first match, Brazil looked every bit the favorite it was touted to be.
Quick free-kicks
Suarez looks washed
Luis Suarez is an indisputable legend of Uruguayan football. The veteran striker, 35, is the nation's all-time top scorer, and he has helped deliver some indelible moments for La Celeste over his career. But he's well past his best. To say Suarez was ineffectual in Thursday's goalless draw with South Korea would be too kind. He was totally anonymous. In 64 minutes, he touched the ball just 18 times, attempted 14 passes - completing only seven - and didn't register a shot attempt, nor a touch, inside the South Korean penalty area. Uruguay, as a team, struggled to craft many openings - its best two chances came from a corner kick and a long-range effort, both of which struck the post - so this isn't entirely Suarez's fault, but his lumbering presence contributed to the attack getting stuck in the mud. He can perhaps still offer an emotional lift off the bench, but starting him going forward would be a mistake.
Hazard's foot-in-mouth moment
Eden Hazard, like FIFA, wants everyone to stick to sports. Asked about the German team's decision to cover their mouths as a form of protest against FIFA's threats over the "OneLove" armband, Belgium's captain made a bizarre connection between the gesture and Germany's result versus Japan. "Yes, but afterwards, they lost the match," Hazard said, referencing Japan's 2-1 victory over Hansi Flick's side. "They would have been better off not doing it and winning. We're here to play football. I'm not here to pass on a political message, there are people who are better placed for that." Obviously, the pre-match gesture had nothing to do with the eventual result for Germany. Hazard is letting FIFA off the hook by adopting the governing body's "focus on the football" messaging. FIFA created this mess and should be called out for it.
Bruno Fernandes steps up
Ronaldo, as ever, takes up the headlines - for better or worse - but Bruno Fernandes was the chief protagonist in Portugal's 3-2 victory over Ghana on Thursday. The Manchester United midfielder can be a polarizing figure. When his high-risk passing game isn't properly calibrated, it looks as if he's constantly giving the ball away. When it's on point, though? Look out. His radar was inch perfect against the Black Stars as Fernandes set up goals for Joao Felix and Rafael Leao with exquisite passes. The first was a seeing-eye pass from midfield that set Felix through on goal. On the second, Fernandes waited just long enough to put Leao in prime shooting position. A fraction earlier, and the winger could have been closed down. A fraction later, and he would have been offside. Fernandes' timing was spot-on. On a team loaded with attacking talent, the 28-year-old can pull the strings.
Van Gaal's sensitive side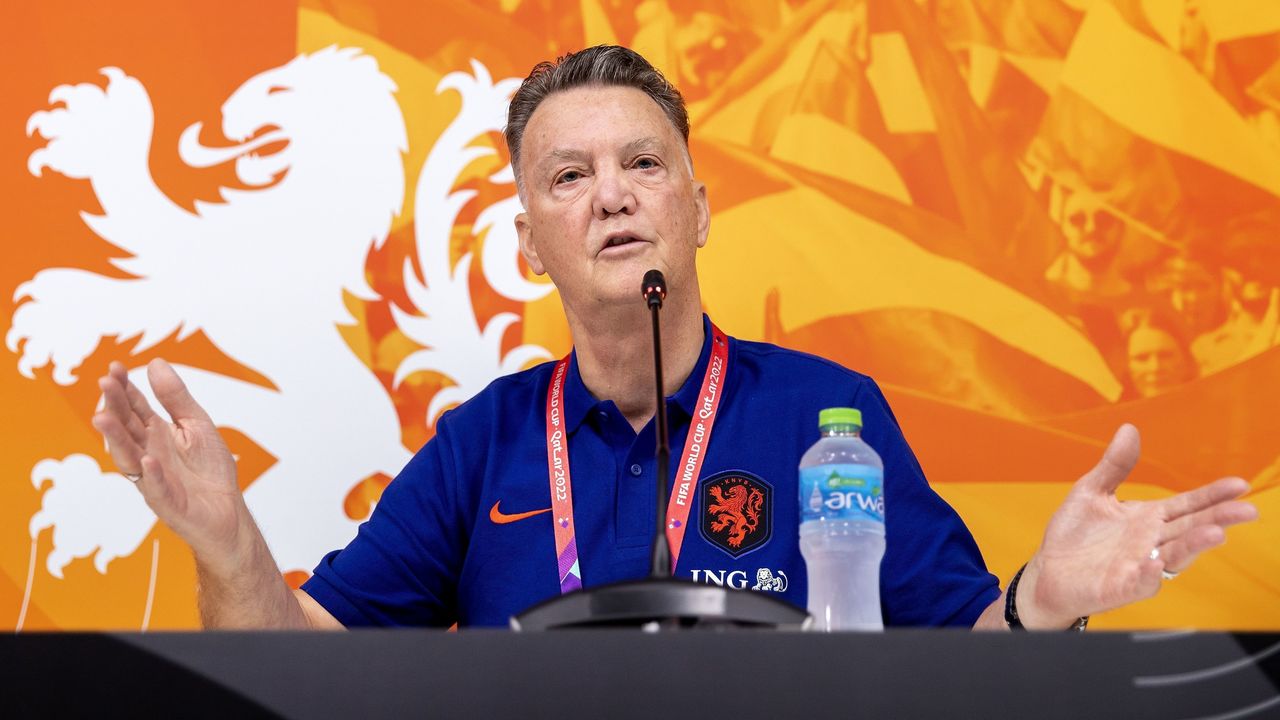 Louis van Gaal is regularly depicted as a cantankerous and cold man, but that image was shattered when a 28-year-old journalist for a Senegalese publication voiced his admiration for the Netherlands boss during Thursday's press conference. "I love you," Papa Mahmoud Gueye said. Van Gaal broke into a smile, expressed his appreciation, and later stepped down the stage to give Gueye a warm embrace. Van Gaal, 71, announced in April that he'd undergone successful radiation treatment for prostate cancer, and he's now determined to conclude his trophy-laden managerial career with silverware at the World Cup.
Wales fans get green light to wear rainbow
It took a while, but there was finally a bit of positive publicity for FIFA at the 2022 World Cup. After Wales fans had their rainbow-colored clothes and flags - a common symbol for inclusion and diversity - controversially confiscated on Monday, the football governing body, after holding talks with Qatar authorities, told the Football Association of Wales on Thursday that no such measures will be taken moving forward. Stadium staff in Qatar seized Welsh supporters' rainbow-colored bucket hats, among other things, ahead of Wales' draw against the United States. But that won't be the case heading into the second World Cup game against Iran on Friday, as Wales' public disapproval with the decision resulted in actual change.
Africa gets on the board
Before Ghana's 3-2 defeat against Portugal - a game that only burst into life in the second half - none of the African teams in Qatar had scored a goal. Senegal, Tunisia, Morocco, and Cameroon were all blanked in their respective opening matches, despite combining for 44 shot attempts; Tunisia and Morocco each earned a point in goalless draws, at least. The Black Stars got their continent on the board, even though they went the entire first half without registering a touch inside the Portuguese half. It's a funny old game, football. Africa's hope of sending a representative to the knockout stage is off to an inauspicious start, but there's still time to turn things around. It could be worse: CONCACAF has only one goal to its name through the first round of group matches.
Stat of the day
We had to do a double take here, too.
Tweet of the day
Seriously, where is Ronaldo going to end up?