The Italian government implemented nationwide travel restrictions on Monday to combat the spread of the coronavirus. As a result, all sporting events in Italy are suspended until at least April 3.
The sports ban won't impact Italian clubs or national teams participating in continental or international competitions, including the Champions League, BBC Sport understands.
"There is no reason why matches and sporting events should continue and I am thinking of the football championship," said prime minister Giuseppe Conte, as quoted by Agence France-Presse.
The drastic measure means restriction of movement of more than 60 million people, plus banning of public events such as funerals and weddings, according to The Guardian's Lorenzo Tondo. The regulations will come into effect on Tuesday, the Associated Press reports.
Conte's address followed pressure earlier in the day from the Italian National Olympic Committee's (known as CONI), which recommended the government halts all sporting events while the country struggles to contain the coronavirus epidemic.
"This situation has no precedent in history," CONI said in a statement translated by BBC Sport.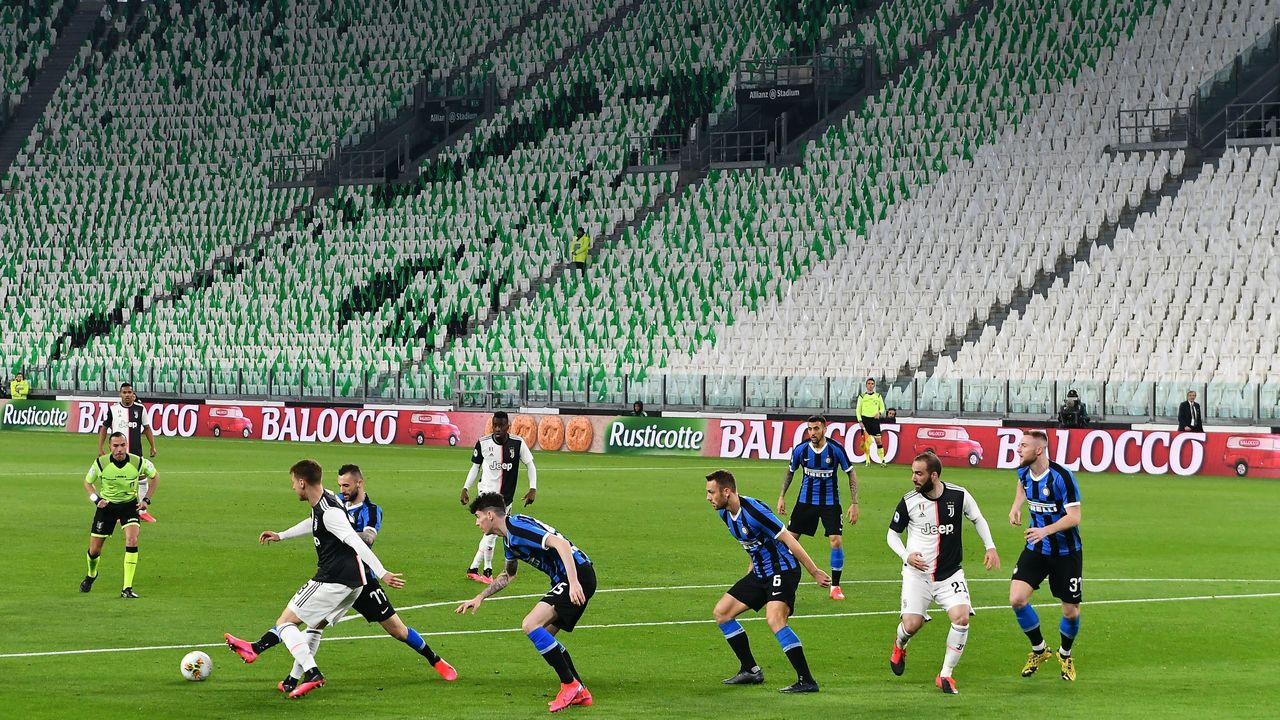 Last week, it was announced that Serie A matches would be played behind closed doors until April 3, a ruling imposed for matches in the Italian top flight over Sunday and Monday.
Despite the league taking measures to prevent the virus from spreading, Italy's sports minister Vincenzo Spadafora criticized Serie A - which hasn't had matches canceled since World War II - for ignoring appeals to suspend play entirely.
Italy is the European country worst affected by the coronavirus outbreak, with over 460 deaths and over 9,000 confirmed cases.
In France, it was announced on Monday that Paris Saint-Germain's Champions League match on Wednesday will be played behind closed doors. The nation's sports minister Roxana Maracineanu also announced a limitation on public gatherings, which will result in all Ligue 1 games being restricted to 1,000 or fewer spectators.
Meanwhile, Britain's Department for Digital, Culture, Media and Sport said there's "no rationale" to postponing sporting events at this time.