Players from Brazilian top-tier side Gremio took the pitch wearing masks for Sunday's Rio Grande do Sul State Championship victory over Sao Luiz.
Gremio manager Renato Portaluppi and first-team players sported the masks in the tunnel and while lining up on the field to protest playing as fears over the coronavirus rise in the South American nation.
"This protest by the players makes implicit our support for the championship to be halted - life must take precedence," Gremio's director of football, Paulo Luz said, per BBC Sport.
Hours later, the Brazilian football confederation (CBF) suspended national competitions until further notice. However, that doesn't include state championships. The CBF said each state will decide whether local championships go on.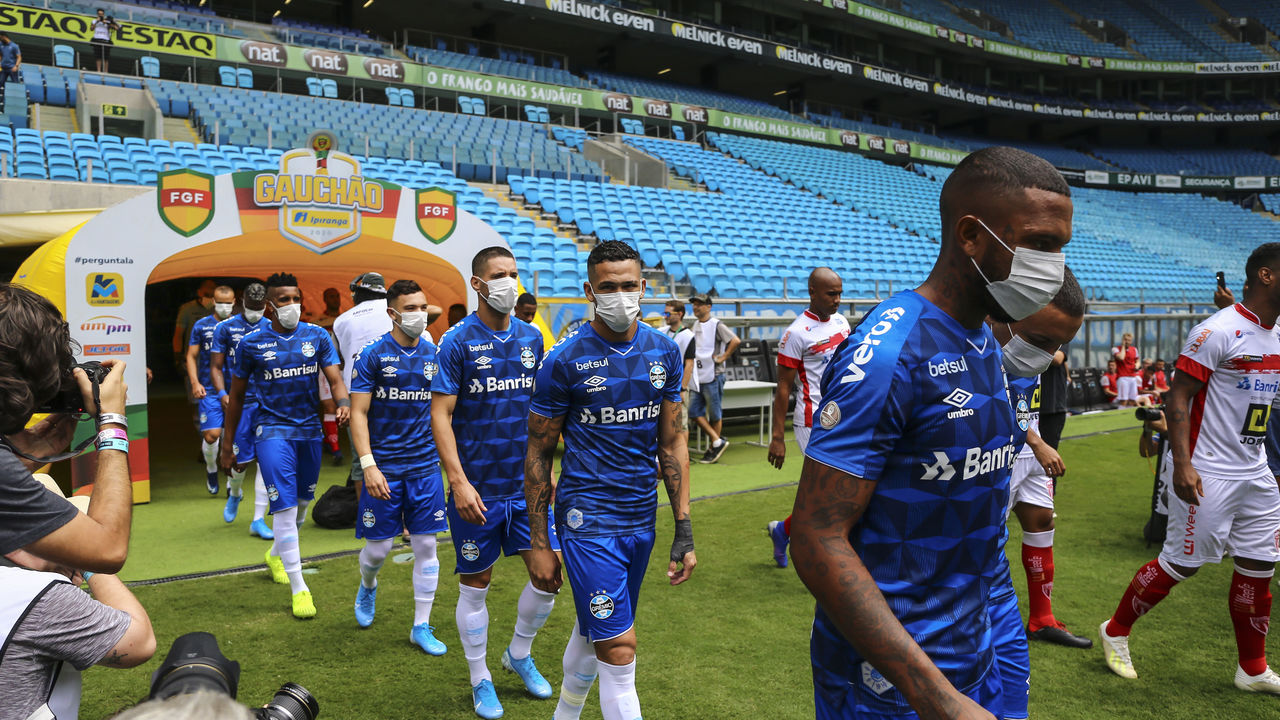 Flamengo manager Jorge Jesus also demanded that league and cup competitions be suspended, saying players must be protected because "they are not superhuman."
In neighboring Argentina, River Plate refused to take part in Saturday's cup clash with Atletico Tucuman. The hosts sealed River Plate Stadium in Buenos Aires, locking match officials and Atletico Tucuman's staff outside.
As of Saturday evening, Brazil had 121 confirmed cases of the coronavirus, according to the Ministry of Health.