Robbie Keane is taking a crash course in coaching.
After scoring for big-name managers at Tottenham Hotspur, the LA Galaxy, and other notable clubs, Ireland's record appearance holder and all-time top scorer is an assistant of Middlesbrough and his homeland's national team. He plans to eventually manage at the highest level.
Keane chatted with theScore during a rare gap in his busy schedule. He discussed his unexpected managerial debut in Kolkata, India, shadowing Mauricio Pochettino's training sessions at Spurs, and his interest in returning to L.A. as a head coach.
Was there a point when you started to observe more and pick up tips for your own managerial career?
Robbie Keane: I think so, yeah. When I was 26, I was thinking about it, and by the time I was 28, it was definite that I wanted to stay involved in football. Obviously, I was still playing, so I was fully focused on that, but I had one eye looking at what managers do and what I think is good or not good in terms of training sessions.
What were the most important lessons: what to do, or what not to do?
RK: I picked up both. You learn from both, the good and bad, but I just tried to absorb as much information as I could. I'd look at how a manager would speak to players, how he would speak to me if things weren't going well or I wasn't playing, and how he would deal with other players. It was good to have one eye on that.
Does one particular coaching session stick out that you've tried to replicate yourself?
RK: Not really. There's been a lot of good sessions, but a lot of the sessions that I do I've thought of myself. A lot of them I haven't done with coaches before; obviously, you do your standard five-a-side and things like that, but anybody can do that. In terms of training sessions and making people think, I come up with my own ideas.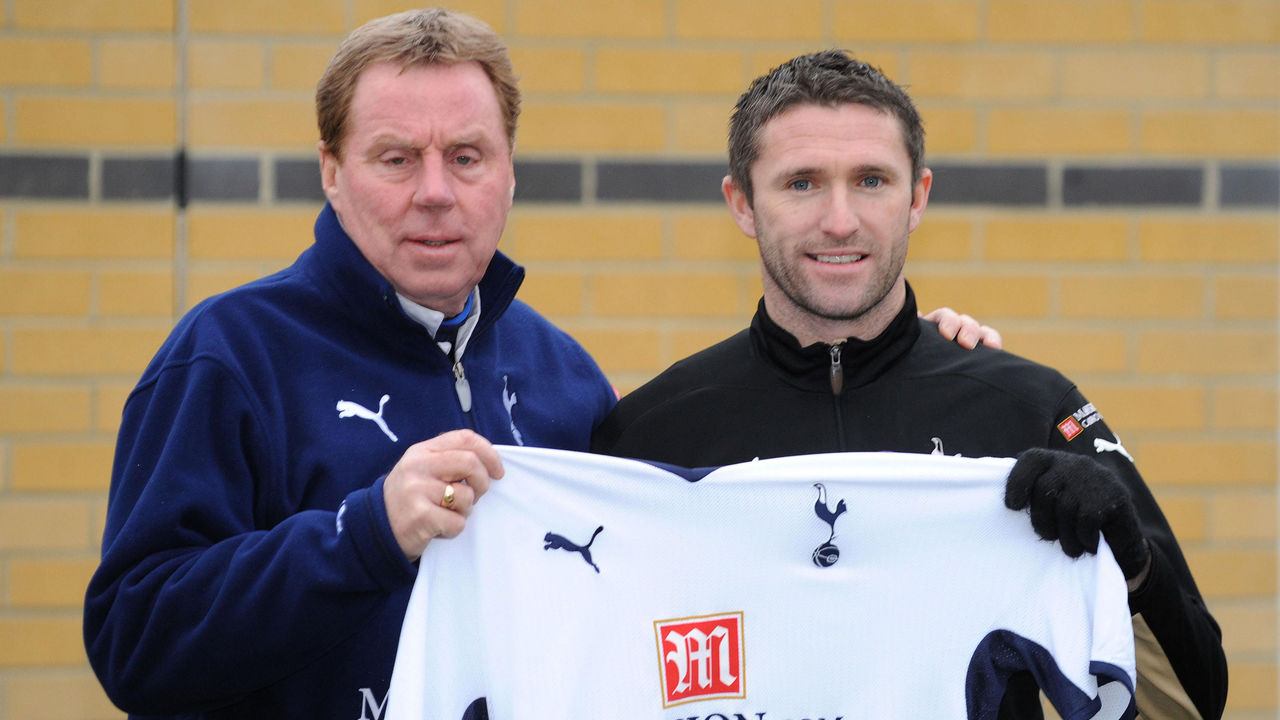 That also depends on the players you have. You might need certain sessions for certain players because of who you're playing against next weekend.
Do you miss playing?
RK: Of course. Anybody who knows me knows how much I love the game, how much I love training, and how much I love playing every week. I've been doing it since I was seven years of age as well, so of course I'm going to miss it. Coaching is the next best thing.
Your first coaching experience was in India with ATK. What was that like?
RK: It was good. Teddy Sheringham was the manager first and they sacked him after seven games, which they shouldn't have. Some other guy took over, they sacked him. Then I took over for the last game of the season. We had to win against Avram Grant's team, and we won 1-0 and I scored the winner.
I enjoyed that and the week building up to the game, seeing how we could beat them. Then I ended up being the player-manager for six more weeks to cover a cup competition. I was expecting to be a coach at some stage, but I didn't expect it to happen at that point.
What's the dynamic of being a player-manager? They're a rare breed nowadays.
RK: I quite enjoyed it. I knew exactly what the players wanted, what training sessions they wanted, and, obviously, I knew them as people.
You spent some time last season observing Mauricio Pochettino's training sessions at Tottenham. What did you learn from him?
RK: I was very lucky to watch him closely and his training sessions. Jesus (Perez), who was an assistant to Pochettino, I got on well with. So, he let me go down any time I wanted to go down and just watch and observe really, just see what kind of training they do and just pick their brains. I enjoyed that. It was good to speak to different managers about their experiences and how they do things.
I've talked to people who've played under Ireland boss Mick McCarthy and they say he likes a fiercely competitive dressing room. Has he mellowed in his old age?
RK: Of course, he'll tell you he's mellowed a little bit, but he's the same, honest person. I've gone from being a player to being on his staff. For me, he's been fantastic and he's certainly somebody I watch really closely in how he deals with people, the media, the players. He's been top class.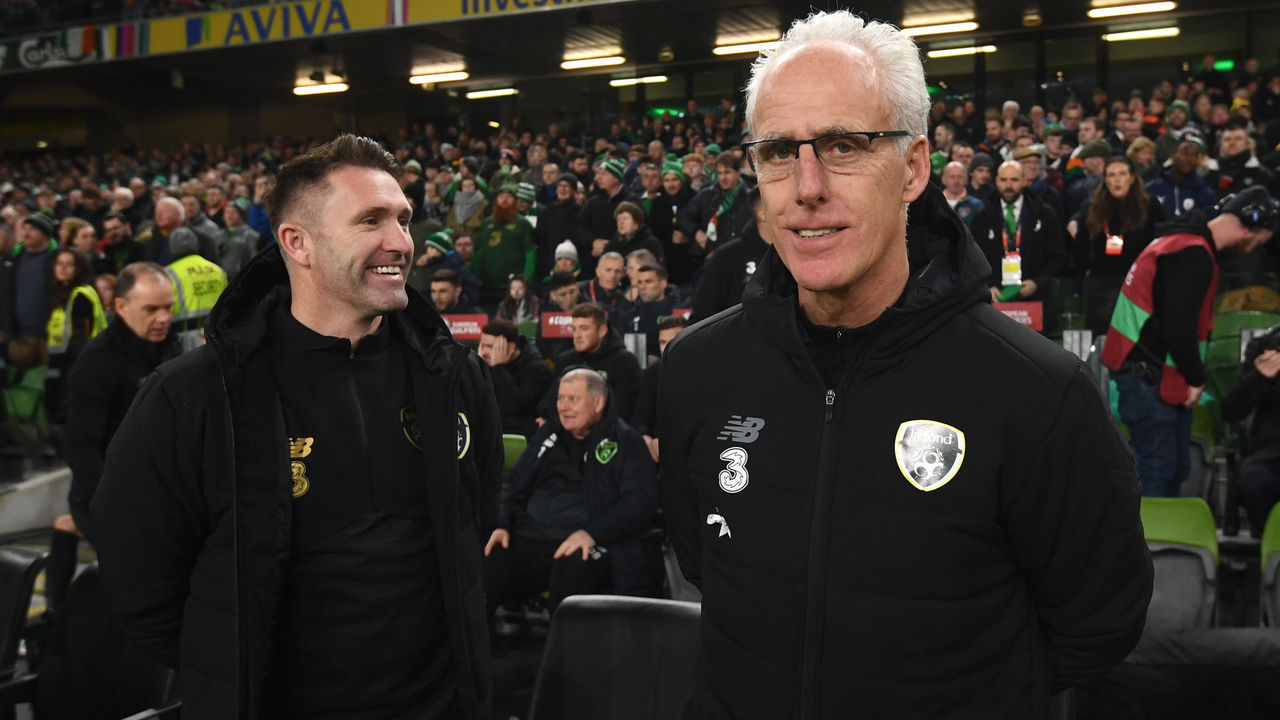 You don't manage for that long - over 700 games and a second stint with the national team - if you're not respected. So, I watch him closely. He's been a good mentor. I'm always speaking to him.
What qualities stand out for you in Middlesbrough manager Jonathan Woodgate?
RK: Jonathan and I have known each other for a long time, and the first conversation that we had is that we'd make sure that we speak to the players with honesty and respect. We want to demand respect back from the players.
Of course, you have to know the game and we've been in the game for a long time. I know we're new in terms of coaching and him being a manager, but we've only recently been out of the game, so we understand the players. We're very hands-on.
If you're very hands-on, does that mean you have a lot of input in team selection and tactics?
RK: I'm an assistant manager, so if I didn't have any influence on those things, I shouldn't be here. (Woodgate is) the manager at the end of the day, but I'm here to help and be honest. If I disagree with a player playing, I'll tell him, and likewise (for him). That's the kind of relationship we have.
How important is it for a manager and his assistant to challenge each other, maybe even have arguments before they reach a solution?
RK: We haven't had an argument, we just speak openly. I think you should always have that relationship; we always challenge people to make themselves better. We strive to be the best. If people just accept and say "yes" all the time, I don't think we'd be able to move forward as coaches and as managers.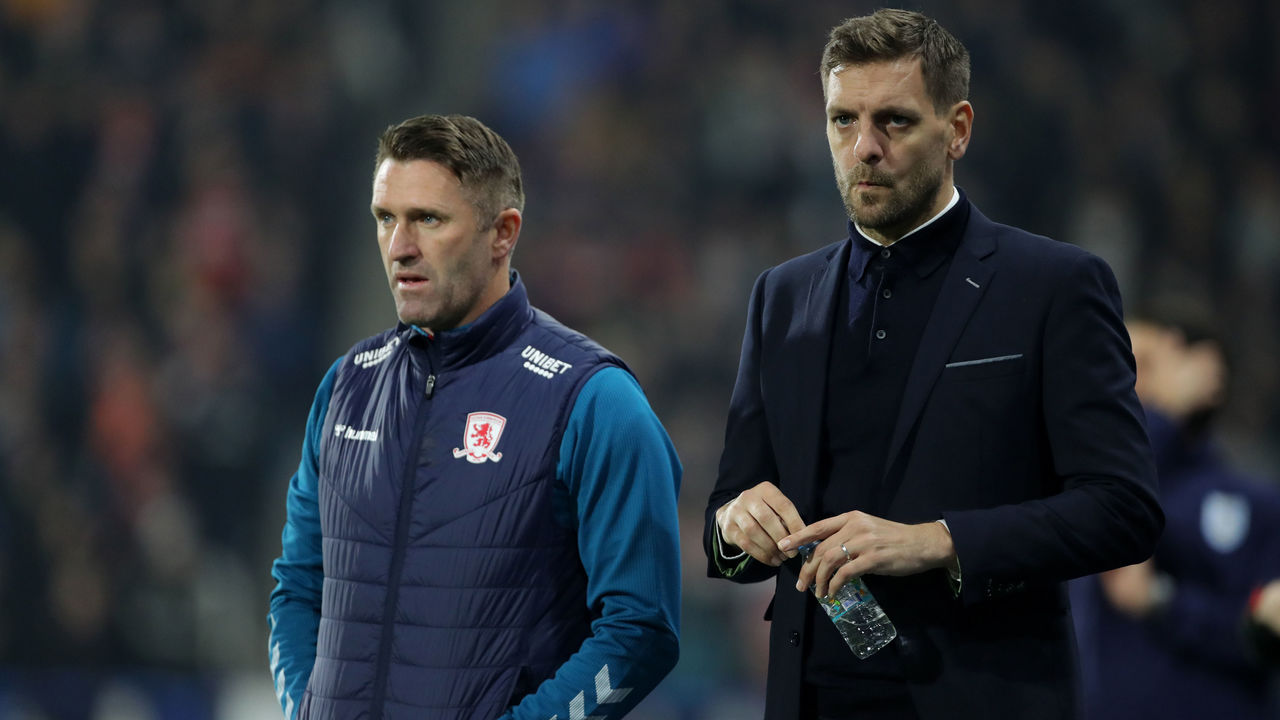 You have to challenge people. I assume it's the same in your line of work. You have to challenge people, that's just normal.
You've expressed your desire to manage at the very top. Could the LA Galaxy help you on that journey?
RK: Absolutely, yeah. Why not? I've got a great relationship there with everybody. I think I made it clear: MLS is a league that's pushing on, getting bigger and bigger. It's certainly something that would excite me in the future.
I've got ambitions to stay with the national team for a few years as an assistant, so I'm fairly busy at the moment. But certainly, in the future, I'm open to any teams like that.
I've got such a good relationship with the fans and people at the Galaxy, and I loved my time in America. It was a fantastic place to live with my family.
Do you still keep in regular contact with people in L.A. and watch the games?
RK: I'm always keeping an eye out, speaking to them, texting them. I've got a lot of friends there.
I had five-and-a-half years there. We did some really good stuff together. We won three championships and I scored over 100 goals for the club. So, how could you not have a huge affiliation to the Galaxy?
Did you ever think you'd be in L.A. as long as you were?
RK: I always go into a team expecting to be there forever. I think if you're expecting to be at a club for a year or two, you're not fully committed to it. Everything I do I go into it fully, I imagine myself being there for a long, long time. Things change, but in my head, you have to be there for a long time.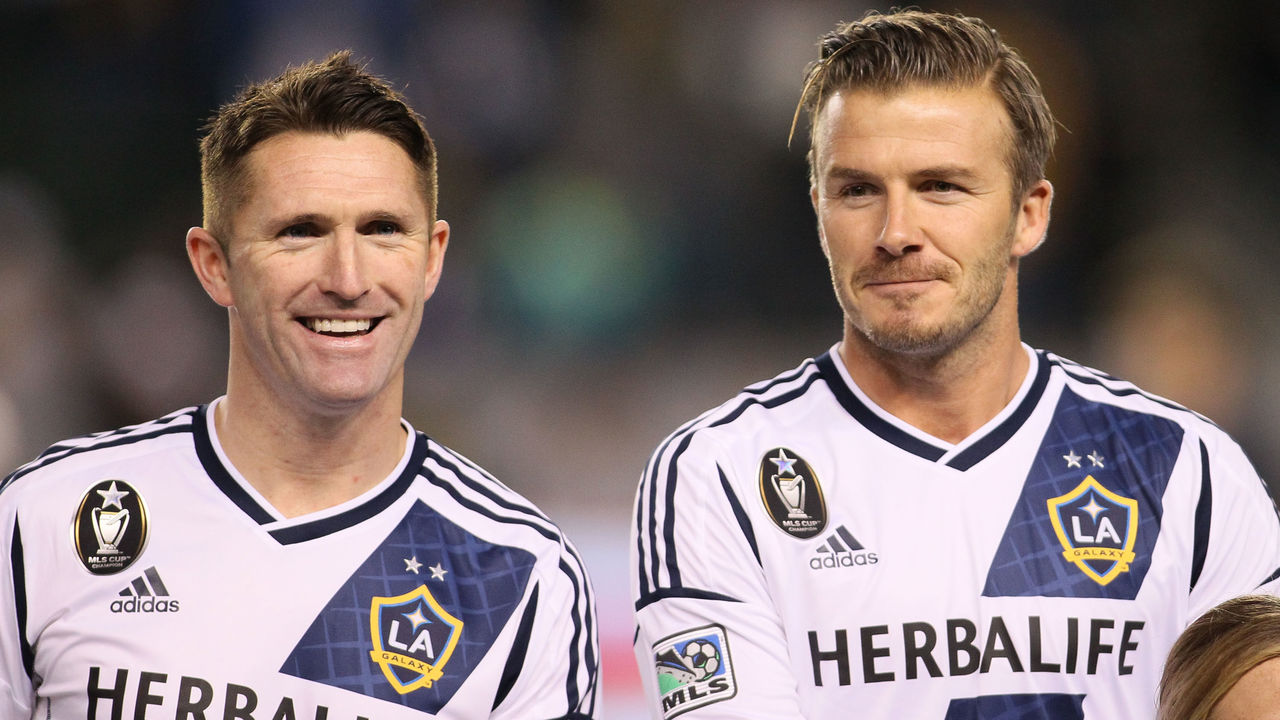 When I first went there, I really enjoyed it. There was no reason for me to leave.
What kind of improvements did you see in MLS when you were there?
RK: When I first went, some stadiums were half-full. If you look now, nearly every game is sold out. That tells you the growing influence of MLS is huge.
It's great to see. I'm proud to be a part of helping that. David (Beckham) obviously went first and I was one of the next foreign players to go with a name - whatever you want to call it. So I'm proud to have helped the league progress to where it is now.
When you manage, what kind of football will your team play? Will it be attacking to reflect your playing style?
RK: Yeah, that's how we want to play, if you look at what we're trying to achieve at Middlesbrough. Pressing high, attacking football with a lot of energy.
(But) it depends where you go, doesn't it? You also have to adapt to situations. You might go to a team that doesn't really attack, so you have to change people. It's important to give managers time to put their own influence on the team and how they want to play.
Is there a manager from your career that you're most like with regards to your outlook? Who's your biggest influence?
RK: A lot of them influenced me. A lot of them in good ways and some not so good. I took a lot from all of them, really, and hopefully, I mold that into becoming a successful manager.
This interview has been edited and condensed.