Barnet were the first English club to count the costs of the coronavirus pandemic. Owner Tony Kleanthous made all of the club's non-playing staff, approximately 60 employees in total, redundant on Tuesday.
"My head is spinning with it, to be honest," Kleanthous told The Guardian's David Conn. "I believe in doing these very difficult things properly and have had personal meetings with all the staff across the club and group to put them on notice."
Barnet, who play in England's fifth tier, don't make much money from merchandise and television deals. Matchday revenue is everything. The club had seven home matches left to play in the 2019-20 season when the National League halted operations on Monday. No one knows if those fixtures will ever be fulfilled.
But nobody will want to help Kleanthous. He thinks the Premier League has a "duty to football" and should help smaller clubs, but he won't receive any handouts. The coronavirus crisis wasn't solely to blame for cleaners, stewards, and other loyal staff at Barnet losing their jobs; the club was gambling on promotion, and its bloated wage bill contributed to a monthly shortfall of £100,000.
Barnet's precarious financial situation was simply caught out.
"This is an awakening for EFL and even for the Premier League because any loss of money is going to kill these clubs," Andy Holt, the owner of League One's Accrington Stanley, told theScore. "It shows it's unsustainable. If you can't take a little bit of a hit - and I'm not playing down this hit, this a big hit and a very serious situation - you're not running it right.
"Businesses should be run with a little bit of slack so when things come along and test the budget, you can survive it. There's loads of things (that) happen in businesses that you can't expect, they come from left field."
Kleanthous may have succumbed to fan pressure when he decided to gamble. Barnet have pedigree, spending 21 out of 27 seasons in the EFL before 2018's relegation to the National League. Their stadium, The Hive, only opened in 2013, when Dutch legend Edgar Davids served as player-manager. Barnet operate a professional football club, even if they're competing one tier below England's professional pyramid right now.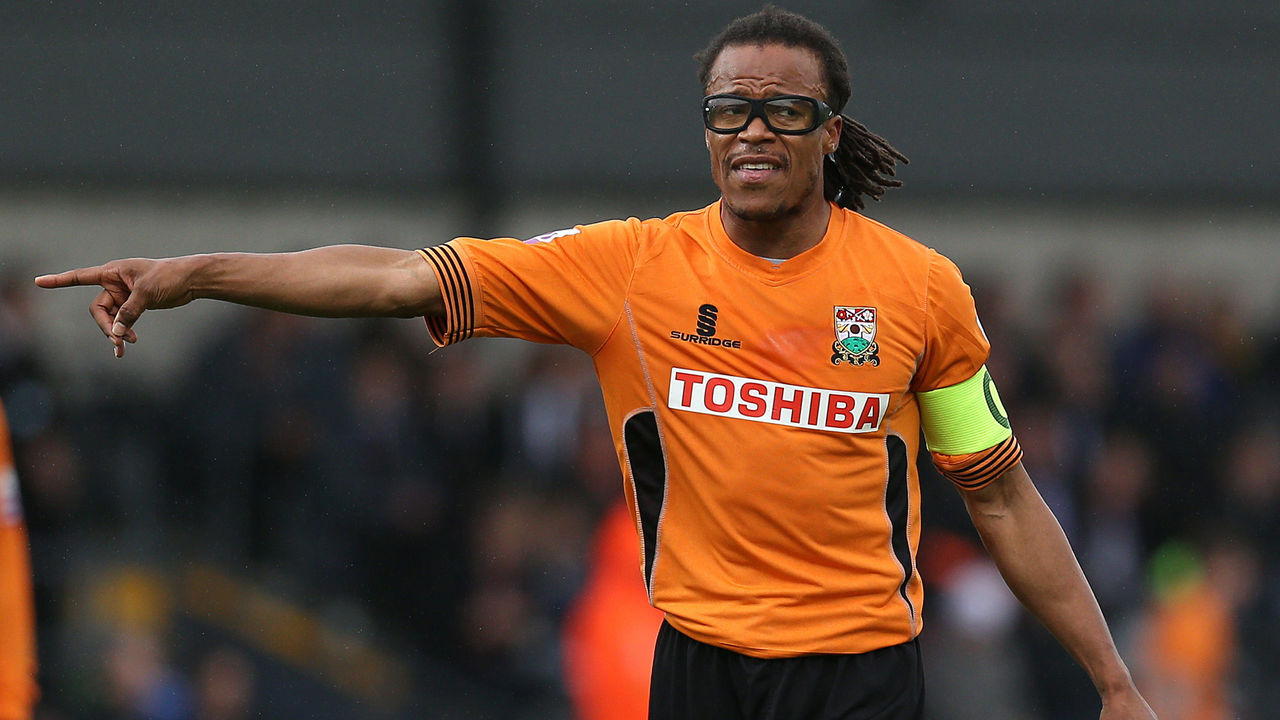 The Bees were 11th in the National League at the onset of COVID-19, so their chances of promotion back to the EFL were remote. Kleanthous' ambitious yet risky plot was faltering. But, despite the many examples of spendthrift clubs failing to reach the next level, there are plenty of success stories for those clubs that shoot for the stars. That fuels the cycle. That's why so many owners continue to adopt a dicey approach.
"You're rewarded for gambling. Look at clubs that went up like Leicester and Bournemouth and QPR, they were duly rewarded for their gambling," Holt said. Bournemouth were fined for breaching Financial Fair Play (FFP) rules on their way to securing top-flight promotion, but, as Holt notes, "they weren't fined anything like they got for getting into the Premier League."
For many, it's seen as a risk worth taking.
But the coronavirus postponements will threaten the future of smaller clubs draining their resources in search of promotion and, in turn, expose the overall fragmented, untenable state of English football.
"You've got to ask yourself a question: Is it the system that's creating terribly run clubs or do we just happen to have a load of shit club owners? You've got to decide where that line is," Holt stated. "For me, the system is churning out failing clubs. Because if you don't gamble you're less likely to win, and if you don't win you're not going to get any money or you're getting relegated."
One possible solution would be to request solidarity payments from the Premier League. "They have enjoyed their billions for many years, so maybe for one year they need to say they are not spending their money on massive players' wages and are stepping in for football itself," Kleanthous complained.
However, even Tottenham Hotspur, whose women's team uses Barnet's home ground, are unlikely to step in. Premier League clubs already spend vast amounts of money on transfer fees, wages, and agents. Why would they offload some of their remaining funds so teams in the lower leagues can do the same?
Holt believes English football can use the enforced break to stabilize itself by setting stricter regulations for its teams. Clubs must become sustainable. The organizations can start to act now; don't expect any charity from the Premier League aristocrats.
"EFL could say, 'Look, we're going to put together a fund of £50 million to £100 million' - which is nothing in EFL terms - 'and if you want to access it, these are the conditions,'" Holt proposed as a contingency plan during the coronavirus emergency. The Accrington owner believes the organization's stipulations over granting a loan could include taking partial ownership of club's stadiums; the loaning club would gradually return to full ownership of the venue by relinquishing its share of the broadcasting revenue to the EFL.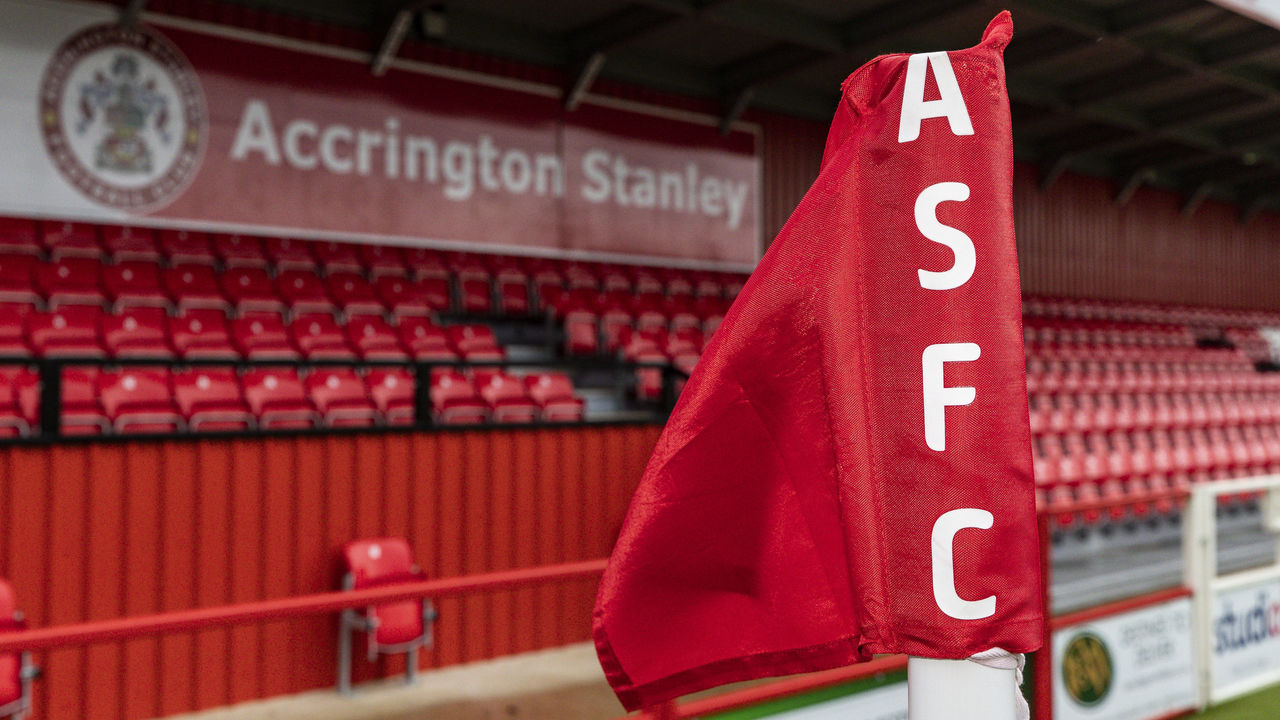 The EFL could charge interest on its loans, so all of its member clubs can ultimately benefit from one financially stricken outfit balancing its books. The loaning club may drop down England's ladder, but, with more rules disallowing overspending, its future would be safeguarded. It wouldn't suffer the same fate as Bury, who went out of business in August and therefore ended 125 years in the EFL. The dire financial circumstances at outfits like Bolton Wanderers and Macclesfield Town would be a thing of the past.
The country's game should be able to withstand a few weeks without football. Measures can be implemented during the global emergency to protect clubs, but it can't come in the form of handouts. Money should be made available at a cost.
And this crisis doesn't just threaten smaller clubs' futures. The upcoming months will reveal which teams have lived life too close to the edge while chasing riches higher up the football pyramid. It will prompt deep introspection into how the Premier League, EFL, and organizers in the country's extensive non-league network operate.
If Kleanthous hadn't felt the need to gamble on promotion, it's possible that Barnet's staff would be offered sick pay rather than being saddled with redundancy.
Sometimes, sports are a microcosm of the planet's wider problems.
"I think this could be the opportunity to sit back and say, 'Look, this isn't good enough; how we operate now isn't good enough; the way we treat clubs, the way we treat each other, the way the Premier League operates.' We have an opportunity now," Holt declared.
"We've got a reset button that can be pressed and we could build a fantastic future out of this. It sounds bad when a lot of people are going to be suffering, but the opportunity's there now to re-examine how we operate and to put it right."
After this feature was published, the EFL released a short-term relief fund of £50 million to ease its clubs' cash-flow issues during the hiatus.