A lot has changed for Ole Gunnar Solskjaer since his last visit to Barcelona's Camp Nou.
Twenty years on from scoring a thrilling added-time winner in the Catalan capital against Bayern Munich in the Champions League final, Solskjaer is at the helm of the club where he spent more than a decade.
"Of course it's a fantastic memory for me," Solskjaer said prior to Tuesday's quarterfinal second leg, according to Sky Sports. "It's the only time I've been on the pitch, but I don't really look back on that night too often. My job now is to make us play better than in the first game."
He didn't succeed at that job in Tuesday's 3-0 defeat at Barcelona, and as much as matters have changed for the likable touchline tactician in the last two decades, in some ways, they've mutated just as rapidly over the last month and change.
Forty days ago, Manchester United were flying high.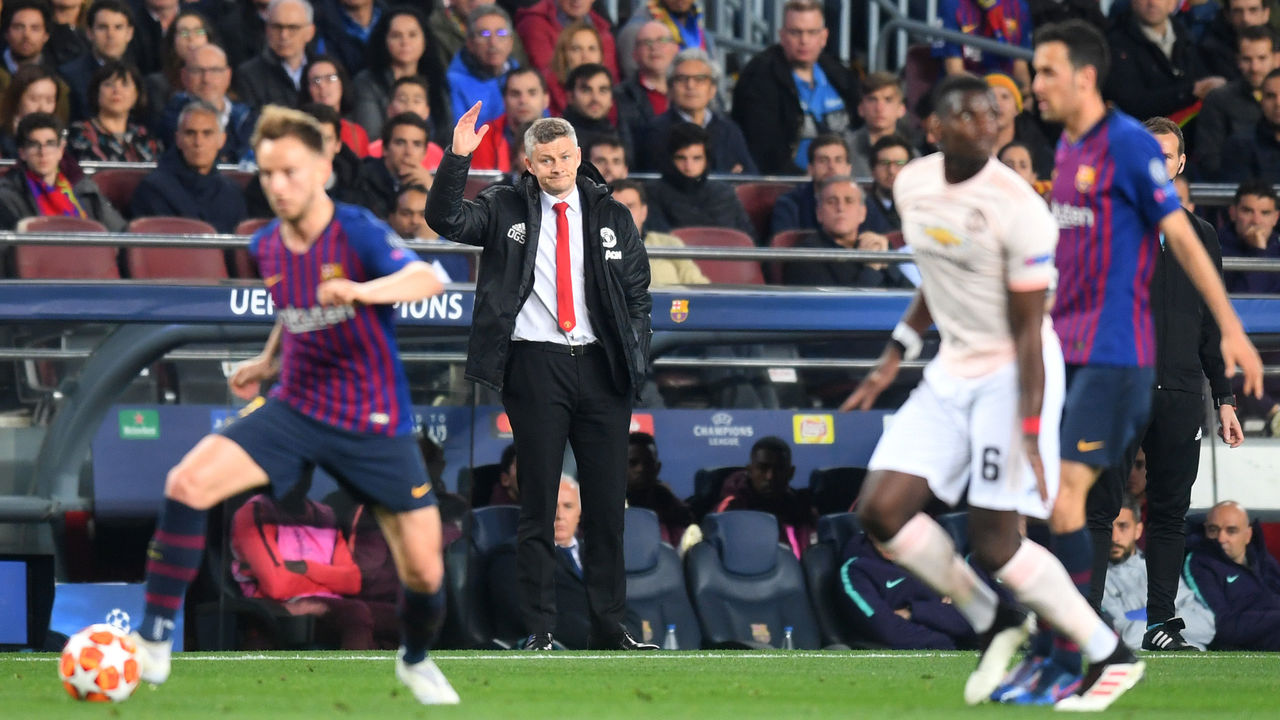 The Red Devils stunned Paris Saint-Germain at the Parc des Princes, overturning a first-leg deficit against one of the tournament's favorites. PSG were poor, United were without a slew of first-team regulars - including a suspended Paul Pogba - and Solskjaer's charges were blessed by fortune, winning the match on a contentious Presnel Kimpembe handball and Marcus Rashford's subsequent spot-kick.
PSG's cocky resistance to seeing out the match with a lead had more of an influence on the result than Solskjaer's genius. The decision to play Eric Bailly at right-back was a glaring disaster that the manager rectified in the 36th minute by bringing on Diogo Dalot.
Still, United were off to the last eight of Europe's preeminent competition, marking a 14th victory in 17 tries since Solskjaer replaced tactical dinosaur Jose Mourinho as interim manager. Solskjaer said all the right things, handed debuts to academy products, and stressed the importance of playing the "United way." Exuberance was in abundance.
If club vice chairman Ed Woodward and bilious billionaire brothers Joel and Avram Glazer had any doubts who the next permanent manager was, surely they were dispelled that night in the French capital.
Still, Solskjaer's appointment wasn't immediate.
First, he suffered his inaugural defeat since replacing the mercurial Portuguese manager days later at Arsenal. With the result, the Gunners vaulted their rivals for a coveted top-four spot in the Premier League. Solskjaer, alongside trusted assistants Michael Carrick and Mike Phelan, tinkered to no end, employing four different formations over the 90 minutes.
Days later, United were bounced from the FA Cup in what was arguably their worst showing since Solskjaer was handed the caretaker role. Especially shambolic after the interval with a team comprised of players rushed back from injury, the Red Devils were outplayed in every aspect of the game. With a brief international reprieve on the horizon, Woodward and Co. had no cause to hurry in making a crucial decision.
Two defeats on the spin in December cost Mourinho his job. For Solskjaer, two defeats prompted his hiring on a full-time basis. And without a director of football in place at the club, it was a rushed coronation that could have waited until the summer.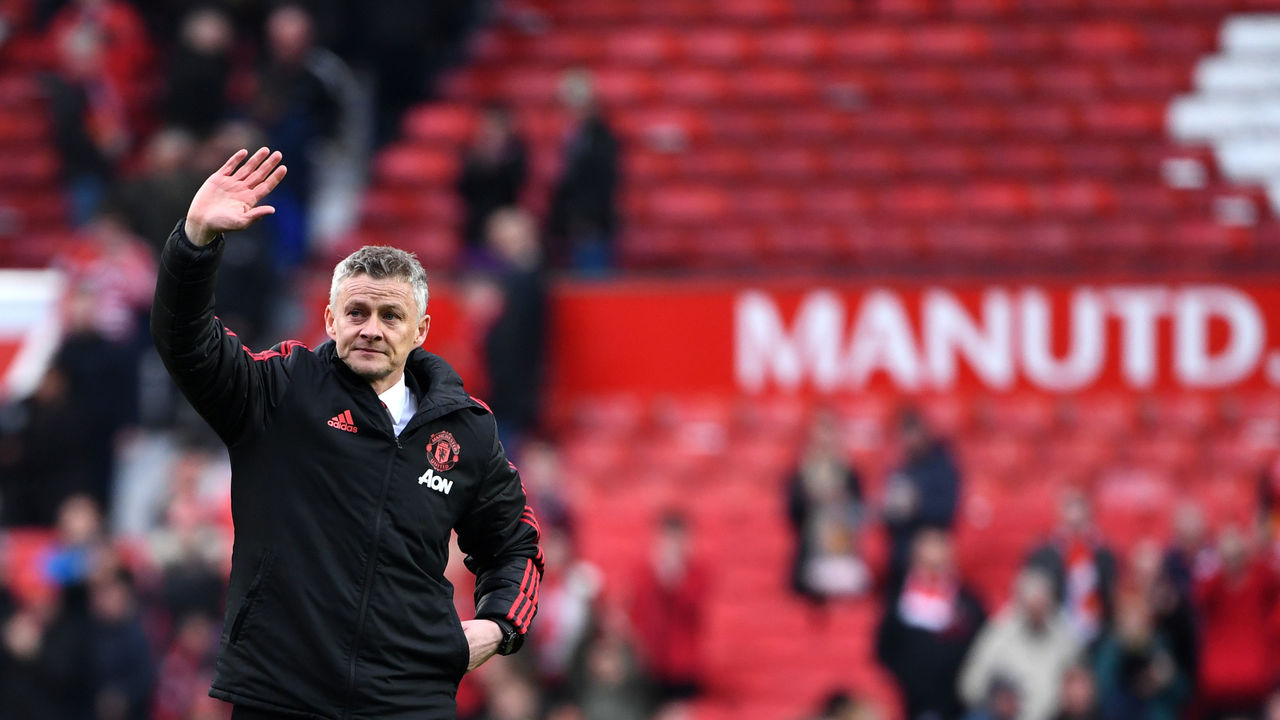 Solskjaer was named permanent manager March 28, and the cracks are already showing. United narrowly beat Watford at Old Trafford despite getting outshot 20 to 8; they lost by a 2-1 scoreline for a second time in a fortnight to Wolves; they squeaked past West Ham on the back of two Pogba penalties; and then they lost twice to Barcelona.
The results haven't entirely been Solskjaer's fault.
Ashley Young is plainly not good enough anymore, and it's hard to nurture title ambitions with a center-half pairing of Chris Smalling and Phil Jones. Nemanja Matic's knocks and Ander Herrera's contract impasse have left the midfield in dire shape as well.
That's not to say that Solskjaer is free of blame. On the contrary, he shifted the club's best central defender, Victor Lindelof, out of position to play at right-back Tuesday in Catalonia - just like he did with Bailly in Paris. Dalot again looked on from the bench before coming on in an attacking role for Anthony Martial shortly after the hour mark. Martial, Jesse Lingard, and Young were all poor Saturday against West Ham, displays replicated in Spain.
At least the Barcelona faithful praised Solskjaer with a series of thundering "Ole's" during the match's latter stages.
That's now five defeats in seven, and the two victories were anything but arousing. United have lost four consecutive away matches in all competitions for the first time since October 1999. Solskjaer featured in all four of those.
As much as things change, they stay the same.