Solskjaer wanted Haaland and Kane at Man United, calls Ronaldo signing a mistake
Matthew Peters / Manchester United / Getty
Ole Gunnar Solskjaer admitted it was a mistake to bring Cristiano Ronaldo back to Manchester United and revealed that he wanted to pursue several high-profile stars, including Erling Haaland and Harry Kane, before getting sacked.
In his first in-depth interview since United dismissed him two years ago, the Norwegian coach said that signing the aging Portuguese star, who was 36 at the time, in the summer of 2021 "felt so right." But Ronaldo's second spell at Old Trafford was ultimately detrimental to Solskjaer's future as the team's manager.
"It was a decision that was very difficult to turn down, and I felt we had to take it, but it turned out wrong," the 50-year-old said in an interview with The Athletic's Andy Mitten.
"It felt so right when he signed, and the fans felt that at that Newcastle game, when Old Trafford was rocking (after Ronaldo scored twice in a 4-1 win). He was still one of the best goalscorers in the world, he was looking strong."
The honeymoon period didn't last long, as United went on to beat West Ham on Sept. 19 before winning just one of their next seven Premier League games. The string of poor results ended with a 4-1 loss to Watford on Nov. 21, Solskjaer's last match in charge before officially fired. He told players during that match that he expected to lose his job.
While Ronaldo's arrival failed to produce the desired results, Solskjaer, who United hired as manager in December 2018, said the club couldn't buy players he identified as transfer targets.
He pointed to players like, "Erling Haaland, before he made his Salzburg debut. Declan Rice, who wouldn't have cost what he did in the summer. We discussed Moises Caicedo, but we felt we needed players ready for there and then.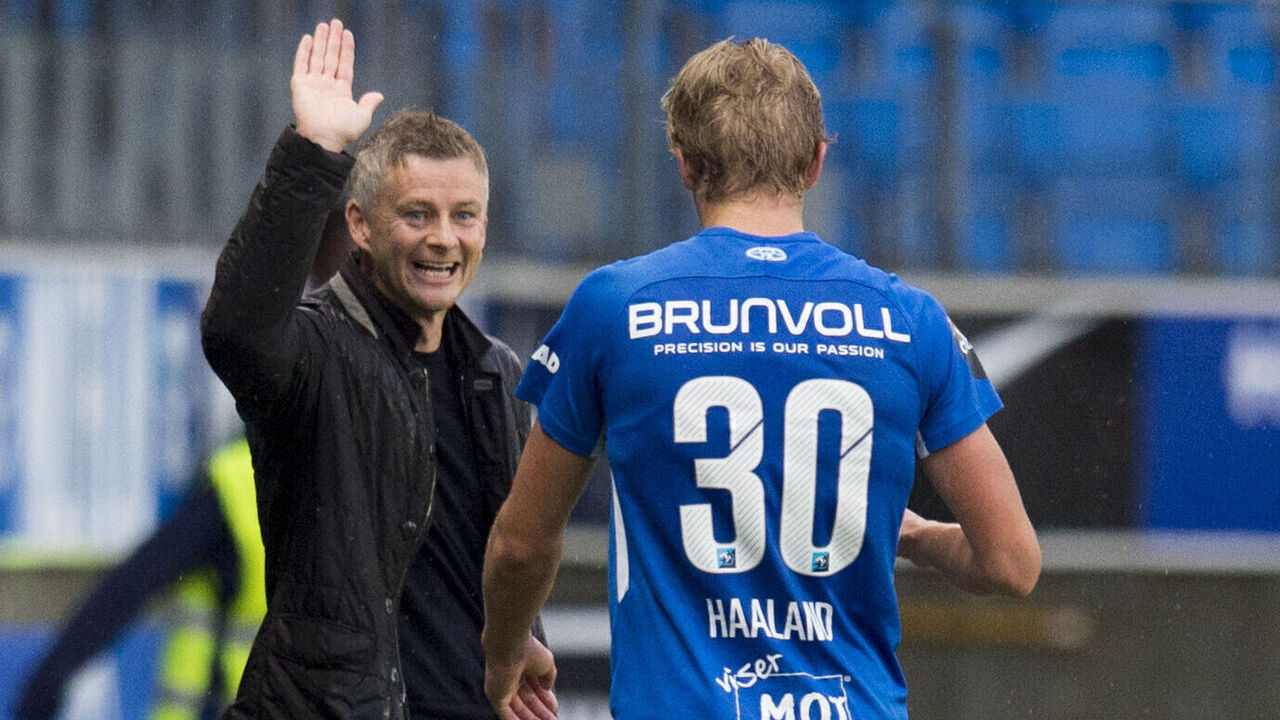 Solskjaer added: "We wanted Jude Bellingham badly - he's a Man United player, but I respect he chose Dortmund. That was probably sensible. But it's why I respect Aaron Wan-Bissaka, and Dan James, and Jadon (Sancho). Young players prepared to come into a team that wasn't 100% there like it was when I arrived.
"I would have signed Kane every day of the week, and my understanding was that he wanted to come. But the club didn't have the budget with the financial constraints from COVID-19, there was no bottomless pit."
Solskjaer suggested the changing attitudes of some team members made his squad unrecognizable in November 2021 before United fired him compared to just two months prior.
"Some players felt they should've played more and weren't constructive to the environment. That's a huge sin for me. When I didn't start games, I wanted to prove to the manager he'd made the wrong decision," Solskjaer said.
"Now, a lot of players aren't like that. Agents and family members get into their heads and tell them they're better than they are because they have a vested interest. It's a disease of modern football."
Solskjaer said that his issues with some of the players were related to what he perceived to be inflated egos, adding that numerous players rejected the opportunity to become club captain.
"Some weren't as good as their own perception of themselves. I won't name names, but I was very disappointed when a couple turned down the chance to be captain," he said. "I was also disappointed when others said they wouldn't play or train because they wanted to force their way out."
Erik ten Hag replaced Solskjaer's successor, Ralf Rangnick, as Manchester United manager in 2022 but is now experiencing a similar dip in form, with the team sitting 13th after five games with just six points. Jeers rained down on the United boss last weekend following his controversial decision to substitute new signing Rasmus Hojlund during the club's decisive loss to Brighton & Hove Albion.
"I know what he's going through," Solskjaer said about Ten Hag. "It's a dream job, but it's difficult. You're dealing with humans with all their problems and backgrounds - this isn't a computer simulation. But most are good professionals who want to do well. Some think about No. 1 first, most think of the club."