The most important thing in Pep Guardiola's managerial repertoire is control. He seeks it through possession, but that alone isn't enough. He wants excellence at every position, the wingers to stay wide, and his players to follow instructions up until the last few yards of the pitch, where they can finally let their creativity shine.
But Manchester City lost that and more in the Champions League quarterfinals, falling victim to a Tottenham side that reveled in the madness of a topsy-turvy match. Spurs denied City the luxury of playing the measured, methodical football that's won them so many games.
In the end, Guardiola's men succumbed to the chaos and the whims of football, allowing the bounces and margins to determine everything. Once control was taken away from City, it was anyone's game.
The decision to overrule Raheem Sterling's 93rd-minute goal - which could have won his team the tie - was one of those vagaries of football. The Video Assistant Referee correctly applied the letter of the law, underused as this particular law is. Before Sterling struck home, VAR determined Bernardo Silva made a deliberate touch on the ball as it rolled to Sergio Aguero in an offside position.
"It was cruel," Guardiola said afterward.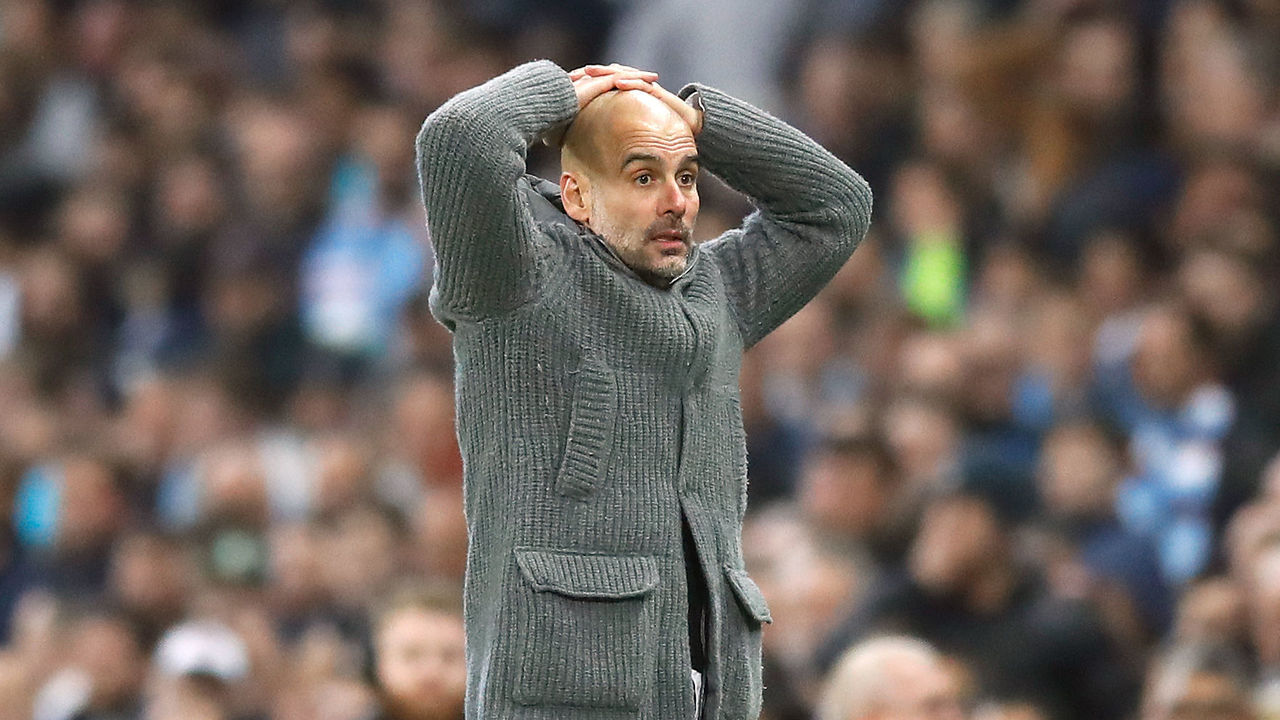 Just before that fateful ruling, Tottenham substitute Fernando Llorente turned in a corner kick with the help of his arm. VAR was right to let that goal stand as Llorente's arm was in a natural position.
To call it bad luck would be missing the point. Because the City we know, the metronomic side that rarely lets anyone or anything break their rhythm, were already beaten. They were reduced to desperation.
Aguero missed a penalty in the first leg that could've rendered Wednesday's non-call in second-half stoppage time a footnote, a forgettable decision en route to another inevitable City success. Tottenham went on to win the opening fixture 1-0, planting the seeds of their stunning upset. Spurs set a furious pace and left the pitch feeling they'd tamed a juggernaut.
Without Kevin De Bruyne or Leroy Sane - both left on the bench for the first leg - City offered little in response. The consensus was that Guardiola, football's great intellectual, overanalyzed. Maybe he was too worried about playing Spurs three times in 11 days, hoping to conserve his team's energy. His tactics were so bizarre, so contrary to his beliefs, that everyone thought he had a master plan.
It turned out to be City's downfall.
They had to chase a winning result at the Etihad on Wednesday, and an early goal from Sterling put them on the path to a comeback. But by playing a suicidal high line in search of more goals, City put themselves at risk. And Tottenham found lots of space to exploit.
Aymeric Laporte's two inexplicable giveaways only helped Spurs' cause. Laporte hadn't committed such errors all season. It was a shocking sight.
Maybe they felt the weight of the occasion on their shoulders. Ilkay Gundogan admitted last week that he and his teammates feel nervous in important Champions League matches. That would help explain Laporte's uncharacteristic mistakes.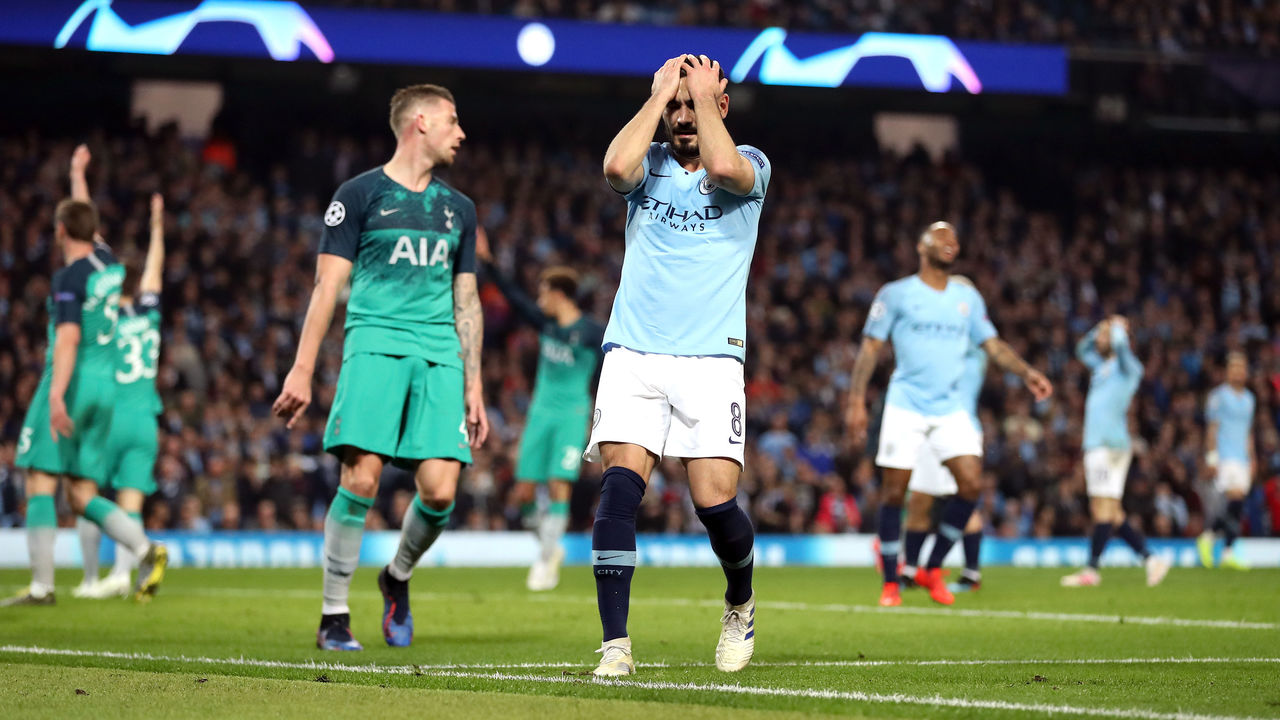 Tottenham feasted on what they were handed, striking quickly on the counter to catch City off guard. They bypassed City's notoriously difficult minefield of a midfield, playing balls right over the top. The catastrophic double-punch in the seventh and 10th minutes forced City into a desperate scramble. All their tactical planning was rendered useless.
No team has unruffled City in the comforts of their own home quite like Tottenham. Guardiola's side conceded just 12 goals in their previous 25 home matches across all competitions, winning all but two of them. They kept clean sheets in 15 of those fixtures.
But it's always been different in the Champions League. There were warning signs in September when Lyon dealt City - sloppy in possession and barely recognizable - their first defeat of the season.
Something about this tournament trips up City - and Guardiola. They've never made it past the Champions League quarterfinals in three years together, and Guardiola himself hasn't won the competition since 2011 with Barcelona.
It's hard to understand the substantial psychological difference between City's usual form and their performances in Europe. The overwhelming pressure to deliver a quadruple may have crippled City this time, but it's the reality of this project. That's the standard at City now; 20 years ago, it was a 2-0 win over Gillingham in the third tier that did the trick.
Tottenham are at a different stage of their evolution. They're in the process of becoming a truly global club, and now have the state-of-the-art stadium, the players, and the manager to challenge for trophies.
They've had to deal with plenty of adversity for several seasons, including multiple injuries to talisman Harry Kane. Mauricio Pochettino had to wait patiently as rivals spent hundreds of millions on new signings. Maybe that instability prepared Spurs for the madness to come.